How to Prevent Identity Theft
Each year thousands of Canadians fall victim to identity theft. In 2014, there were 20,611 ID Fraud victims, with combined losses of $10.5 million from ID fraud. (Source: Canadian Anti-Fraud Centre)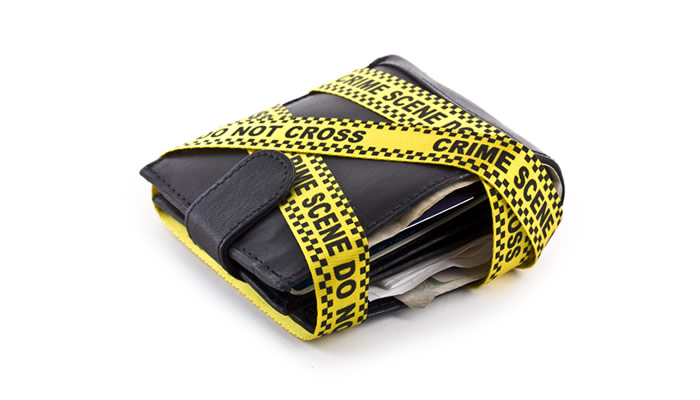 While the growing ubiquity of the Internet has made it easier than ever to accomplish everyday tasks like banking and communicating, this convenience comes at a cost. As we rely more heavily on technology, it has left us vulnerable to criminals on the prowl for personal information. If you don't want to be the next victim, read on to find out what identity theft is, and how to protect yourself.
What is Identity Theft?
Identity theft comes in many forms. It can range from petty crimes like stealing mail from your mail box to high-tech methods like hacking into your computer. Even supposedly secure government websites aren't safe from identity theft; Canada Revenue Agency was recently the victim of a massive security breach where 900 SINs were stolen.
The results of identity theft can be devastating. Not only can victims have their credit history damaged, they can suffer losses in the tens of thousands of dollars. This can make it especially difficult to get a loan if you're planning to purchase a house or car in the near future. According to the Canadian Anti-Fraud Centre, payment card fraud is the most common form of fraud, yet it's a crime that often goes unpunished, as many cardholders choose not to report it.
How to Avoid Becoming a Victim
Today it's more important than ever as a consumer to be a lot more cautious when disclosing personal information. If you want to avoid being just another statistics, you need to do a better job safeguarding personal information like your credit card information, SIN, and address. While a lot of these tips can seem like common sense, being lax in your daily life can leave you open to identity theft.
Personal Information: Be careful when sharing personal information. Sharing personal information can range from purchasing goods or services online to completing a job application. When disclosing personal information, you should ask how it will be used, why it is required, and who it will be shared with. You should be especially careful when disclosing your SIN. If your SIN falls into the wrong hands, it can damage your credit history. When it doubt, it's best to leave your SIN off application forms if possible.
Your Purse or Wallet: A lost or stolen purse or wallet can be a treasure-trove for criminals. When carrying your purse or wallet, it's best to leave as much personal information at home as possible. If you're in the habit of bringing your SIN card with you everywhere, you should break the habit and only bring it with you when absolutely necessary.
Credit Cards: You should be especially careful when it comes to sharing your credit card information. Although most major credit cards offer zero liability protection, there are still important steps you should take to as a cardholder. You should be very careful when giving out your credit card information over the Internet or phone. You should only disclose your credit card information to reputable retailers. When it comes to carrying your credit card, it's important to choose a PIN that's difficult for criminals to figure out. It's best to avoid obvious choices like your birthday or street number.
Steps to take if you're the Victim of Identity Theft
If you suspect you're the victim of identity theft, it's important to act quickly. Here are some steps you should take:
Phone Your Credit Card Issuer: If you suspect you're the victim of fraud, contact your credit card issuer immediately. Most issuers have a 24-hour toll-free hotline to report fraud and theft. Although most credit cards issuers offer zero liability protection, it's your responsibility as a cardholder to report any signs of fraud right away.
Phone the Police: Once you've notified your credit card issuer, you should report the crime to your local police department. Be sure to obtain a copy of the police report, as it can come in handy when disputing fraudulent charges with your issuer.
Review Your Credit History: To make sure your other personal information hasn't been compromised, you should immediately request a copy of your credit report from credit reporting agencies, TransUnion and Equifax. You should notify the agencies of the suspected fraud; this will let you know if a criminal tries to fraudulently use your personal information to take out a mortgage or open a line of credit in your name.
For further advice on preventing identity theft, please visit the Office of the Privacy Commissioner of Canada and the Canadian Anti-Fraud Centre.