Should I Pay to Use Credit Monitoring Services?
Although the Internet has made sharing information easier, it has also made it easier for fraudsters to commit identity theft. Each year thousands of Canadians fall victim to identity theft, resulting in losses of over $10 million from ID fraud. (Source: Canadian Anti-Fraud Centre)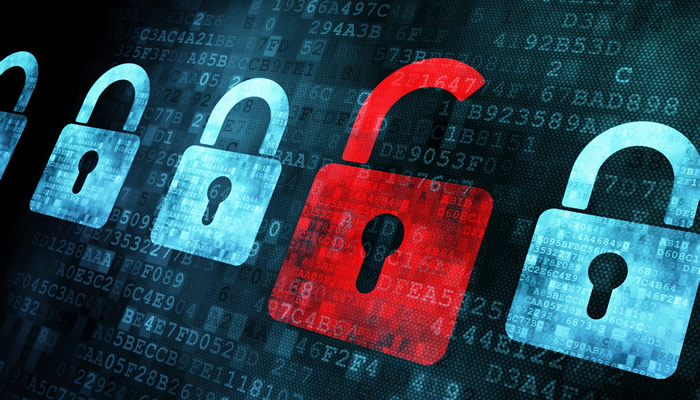 Credit rating agencies, credit card issuers, and the big banks offer optional credit monitoring services to help protect consumers for a fee. Monitoring services promise to help you sleep easier at night by actively monitoring your credit profile. However, monitoring services don't come cheap. Is credit monitoring a high-priced insurance policy or is it worth the cost? Let's take a look.
Who Offers Credit Monitoring Services?
It shouldn't come as any surprise consumer credit reporting agencies have gotten into the lucrative credit monitoring business. Equifax and TransUnion will actively monitor your credit report – at a cost.
Equifax offers its Complete Advantage Plan for $14.95 per month. Unexpected changes to your credit information could be a sign of credit fraud or identity theft. If any of those happen, you'll be the first to know. Not only will you be able to view your credit report and credit score at any time, Equifax offers up to $25,000 in identity theft insurance.
TransUnion offers a similar service – Credit Monitoring for $16.95 per month. With Credit Monitoring, you're alerted if there are any critical changes to your TransUnion Credit Report. Not only will you receive instant access to your credit score and credit report, you'll receive fraud alerts if any suspicious activities are detected.
The big banks also offer cardholders optional credit monitoring services. For example, RBC offers "Credit Alert Plus for Credit Card Customers". After a 30-day free trial, you're billed $19.99 per month. Similar to Equifax and TransUnion, RBC's credit monitoring service promises to monitor your credit and help protect you against credit fraud.
MBNA Canada offers cardholders the added protection of credit monitoring services. For $19.99 per month (after a 30-day free trial), Identity Protection lets you access your credit information anytime online or on your mobile device. If there are any suspicious activities on your credit profile such as a change of address, you'll be alerted the next business day.
Shortcomings of Credit Monitoring Services
Companies market credit monitoring as the best way to protect yourself from fraud and identity theft. While credit monitoring lets you know if you've been the victim of fraud, it won't let you know until it's too late. Credit monitoring won't stop fraud from happening in the first place – it will only let you know after the fact. Although you can alert the credit agencies to help prevent further damage to your credit profile, by then the damage may have already been done.
As a consumer, it's important to take the necessary precautions to protect yourself from identity theft. You should never share personal or confidential information via email. Although social media is a good way to keep in contact with friends and family, it has become a haven for criminals. Be sure to check your privacy settings to protect a fraudster from stealing personal information like your date of birth and address, which can be used to obtain credit in your name.
Alternatives to Credit Monitoring Services
As you can see, you'll pay a steep price for the peace of mind of credit monitoring services. As a consumer you can take credit monitoring into your own hands and save a bundle in the process. You're entitled to a free credit report once every 12 months with credit agencies. It's a good idea to review your credit report twice a year. Not only can spot errors, but you may also discover fraudulent activities. You should alert credit monitoring agencies immediately if you suspect you've been the victim of fraud or identity theft.
If you're worried about a fraudster stealing your credit card information and using it to their benefit, you're most likely already protected. Most major credit card issuers offer zero liability protection for unauthorized transactions. This protects you in most cases if your credit card is lost or stolen.
The Bottom Line
Before signing up for credit monitoring services, it's important to weigh the pros and the cons. Although credit monitoring services offer an added level of protection against fraudsters, it comes at a steep cost.
If you've recently been the victim of fraud, credit monitoring services can prove invaluable. For those yet to be targeted by fraudsters, obtaining a free copy of your credit report twice a year is a good way to keep a close eye on your credit profile. If that isn't enough for you, you can always pay for instant access to your credit report online and regularly check for suspicious activities.