Dealing with Mortgage Payment Difficulties
If you're a homeowner, one of your worst nightmares is probably not being able to pay your mortgage. This shouldn't come as any surprise – not only do Canadians have most of their net worth tied up in real estate, losing a roof over your head is a frightening prospect. Is it a fear of the unknown, or do you know the first step you'd take? If you fall into the latter, you're ahead of most Canadian homeowners.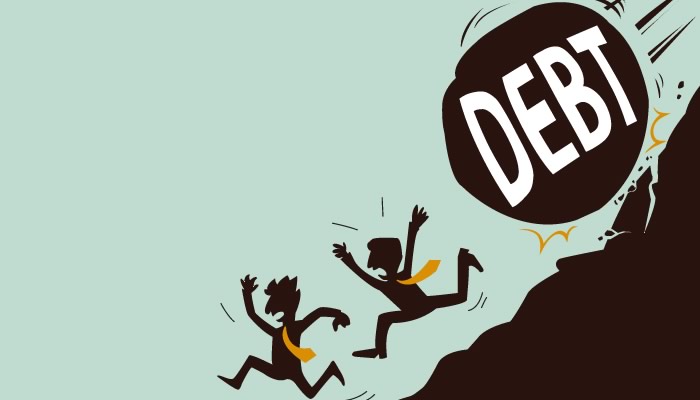 Most Canadians (61 per cent) have no idea what to do if they find themselves unable to pay their mortgage, according to a survey by Lawyers' Professional Indemnity Company (LAWPRO). The number is bleakest among younger homeowners: nearly three-quarters (74 per cent) of homeowners aged 18 to 34 don't know their options. With 79 per cent of Canadians either homeowners or considering buying a home, there is a clear lack of financial literacy.
Working With Your Mortgage Lender
Whether you're recently unemployed, you've taken a pay-cut at work, or you've fallen ill, communication and swift action are important. By communicating with your lender immediately when you run into financial difficulties, you can work with them and help forgo foreclosure until you get your finances back in order.
The Canada Mortgage and Housing Corporation (CMHC) suggests following three simple steps to help resolve your financial difficulties.
1. Talk to Your Mortgage Professional
While you may be embarrassed about your current financial predicament, keeping it a secret from your mortgage lender is the last thing you want to do. To better your chances of success, you should contact your mortgage professional right away. Your mortgage professional should be trained to deal with these types of situations and can provide you with various options to assist you through this difficult time.
2. Clarify the Financial Picture
It's difficult for your mortgage professional to understand your financial situation without getting the full picture. Before you meet with them, you should take the time to prepare a detailed list of any outstanding debts, including credit cards, household bills, lines of credit, and personal loans, with the amounts owing and their due dates. You should also include your current income and any liquid assets at your disposal, including savings accounts and investments.
3. Stay Informed
A lack of clear information about your finances will make it challenging to deal with money problems. If you don't know how much money is coming in and how much is going out, now is the ideal time to take control of your finances.
What Assistance Can Your Mortgage Professional and CMHC Offer?
If you have a high-ratio mortgage (your initial down payment was between 5 per cent and 19.99 per cent of your home's purchase price), CMHC offers mortgage professionals a variety of options for dealing with mortgage payment difficulties.
Locking-In Your Mortgage Rate: If you have a variable rate mortgage, you may be able to switch to a fixed rate mortgage. This will help protect you from a sudden rise in prime rate.
Short-Term Payment Deferral: If you've made prepayments on your mortgage (lump sum payments or increased your regular payment), your mortgage lender may be willing to offer you a "mini-vacation" from paying your mortgage.
Extending Your Amortization Period: If your amortization period is less than 25 years, your mortgage lender may be willing to extend your amortization period to help lower your regular mortgage payment.
Adding Missed Mortgage Payments to Your Mortgage Balance: Your mortgage lender may be willing to add any mortgage payments you're unable to pay in arrears to your outstanding mortgage balance and amortize them over the life of your mortgage.
Special Payment Arrangement: Sometimes there's not a one-size-fits-all solution that works for everyone. CMHC may be willing to accept alternative solutions offered by mortgage professionals to help solve your financial difficulties.
For more information, please visit CMHC: How to Deal with Mortgage Payment Difficulties.