When Your Airline Goes Bust: Protecting Yourself with Your Credit Card
Posted June 10, 2019
in Credit Card Tips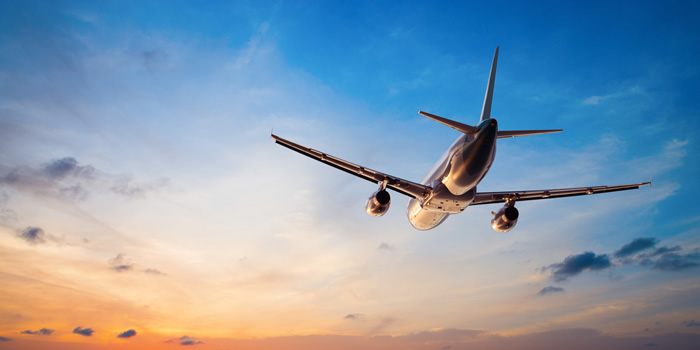 If you're like most Canadians, you've got some fun travel plans lined up for summertime. But travelling can be pricey, especially when you're a family of four or more. (And don't get me started on the high domestic flight prices in Canada.) This has led many Canadians to choosing discount airlines. But what happens when the airline you booked your ticket with goes bankrupt?
Wow Air Goes Under
It was just back in March that Wow Air ceased operation effective immediately, stranding hundreds of passengers around the world. Passengers were totally caught off guard, leaving them on their own to figure out how they'd get home.
I wish I could say this is an isolated incident, but sadly it's not. Wow Air joins the list of airlines folding in recent months. The ever-expanding list includes Britain's Flybmi, Germany's Germania, Monarch Airlines, Primera, Air Berlin and Cobalt.
This isn't a candy bar or a bag of chips we're talking about. Plane tickets represent a big chunk of change. That begs the question, how do you protect yourself as a traveller? Let's take a closer look at protecting yourself with your credit card when your airline goes bust.
Protecting Yourself with Your Credit Card
An easy way to protect yourself from unexpected company collapses is by buying the plane ticket with the right credit card.
Although some Canadians prefer debit over credit (perhaps they were spooked by the financial crisis), airline tickets are one purchase where you should choose credit over debit and here's why. Credit cards generally offer consumers a higher level of protection in case the service isn't delivered, such as a flight or airline that goes bust. This helps lessen the (low) risk you're already taking by choosing to save money with a discount airline.
If the airline goes bust and you purchased your ticket with your credit card, you'll want to call your credit card company immediately and ask for a refund for the simple fact the services weren't delivered. Even if you're already paid for your credit card statement, this can still work. This is usually not possible with a debit card since the money has already been taken out of your bank account.
Protecting Yourself with Travel Insurance
Another way to protect yourself is by buying an airline ticket on a credit card that offers travel insurance. If you frequently travel, it often makes sense to have a credit card in your wallet that offers high levels of travel insurance. Be sure to read the policy to see what's covered. In many cases, if you have to buy a rescue fare (the fare you pay when you need to book an airline ticket on a new flight to get home), you could get the money back.
The Bottom Line
The next time you book a flight on an airline, don't just think about the reward points. While we all love reward points, arguably more important is protecting yourself as a traveller in case the airline goes belly up. That's why it's in your best interest to choose the credit card that offers the highest level of consumer protection, so you're not left stranded on your next trip, paying for a pricey rescue fare out of pocket.