How Credit Card Payment Posting Works
Posted February 9, 2016
- updated April 27, 2016
in Credit Card Tips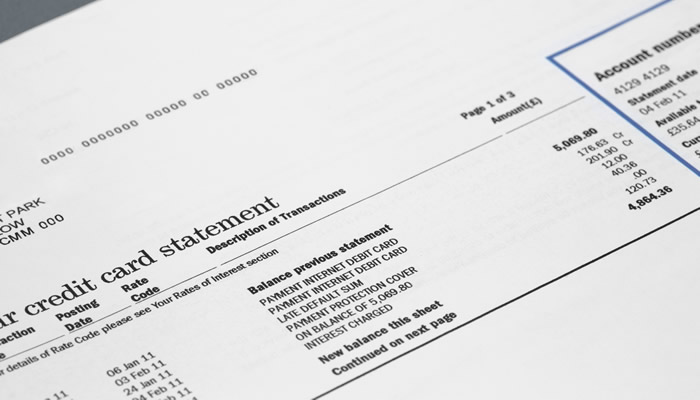 Have you ever wondered how credit card payment posting works? Most people don't bother to ask about how long it takes until they need it. Let's say you make a lot of costly purchases on your credit card for home repairs this month. Your credit card balance is near your credit limit, but you still need to make more purchases. If you have the available cash on hand, you can pay your outstanding balance and free up some credit. The length of time it takes to post to your account depends on the payment method you use.
Method 1: Linking Your Credit Card and Chequing Accounts
The fastest way to post a credit card payment is by linking your credit card and chequing account. Of course this only works if the chequing account and credit card account are with the same bank. Oftentimes when you make a payment from your chequing account, the payment is instantly posted and reflected on your credit card account. If you're in need of credit right away, this is the best way to do it.
Method 2: Paying Your Credit Card Online or by Phone
While paying your credit card online or by phone is a lot faster than by mail, contrary to popular believe it takes time – it's not instant. It typically takes one to three business days for a payment made online or by phone to be posted to your account and reflected in your available credit. It can take longer if your credit card isn't with the same bank where you do your daily banking. For example, if your chequing account is with TD Bank, but your credit card is with Scotiabank, it may take up to three business days for your payment to be posted. If you're making a payment on Friday night, it could take until Wednesday the following week for your payment to be posted, leaving your short on credit for a few days.
Method 3: Mailing Your Payment
Mailing your payment by cheque is the slowest way to post a payment to your credit card account. When you send your payment via snail mail, first the payment has to arrive at your credit card issuer. Next, the issuer's payment processing centre has to open your envelope from the hundreds of other envelopes, retrieve the cheque and post it to your account. It could take two weeks or longer (depending on how long Canada Post takes) for the payment to be posted to your account (not to mention the cheque could get lost in the mail, leading to further delays). If you want your payment posted quickly, sending it via mail is the worst way to do it.
The Bottom Line
It's important to plan ahead to ensure you don't go over your credit limit. Not only could your credit card be declined, you could face charges from your issuer. By understanding how credit card payment posting works and keeping an eye on your credit card balance, you can ensure you pay down your balance ahead of time, so you aren't left short of credit for a few days.