Prepaid Cards Offer Convenience at a Cost
Posted June 14, 2016
- updated June 15, 2016
in Personal Finance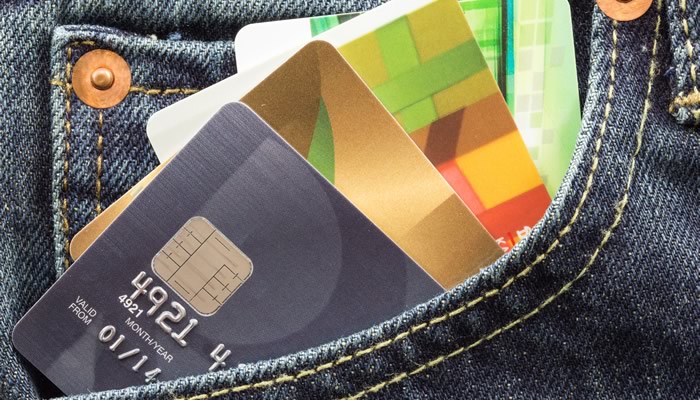 Prepaid debit cards can be a convenient gift, but that convenience comes at a cost. CBC News recently wrote a story about a Halifax woman who was upset to discover the fees that come along with them. MasterCard and Visa market these cards as a smart alternative to cash. They work just like regular credit cards and are accepted at millions of retailers worldwide, but as you'll soon find out, they act more like debit cards.
What are Prepaid Debit Cards?
Looks can be deceiving. Although prepaid debit cards look like a regular credit card (there's a MasterCard or Visa logo on them and an authorized signature box on the back), these cards act just like debit cards. While they share some traits with credit cards, there's no actual credit backing them up. When you use a prepaid debit card, you're using your own money, not the bank's.
These cards are pre-funded, meaning you can only spend the amount loaded on them (the card amount is prominently displayed on both the card and packaging.) Unlike regular credit cards, you don't need to apply for a prepaid debit card and they don't affect your credit rating.
What About the Fees?
Pre-paid debit cards come with their fair share of fees. Due to federal regulations that came into effect May 1, 2014, the fees must be prominently displayed on the packaging.
Typical fees include an activation fee paid at the time of purchase and a monthly maintenance fee starting 12 months after the card is activated. Although the funds can't expire, some prepaid debit cards come with an expiry date on the actual card (displayed on the packaging). If the funds aren't used by the expiry date, you'll have to pay a fee to transfer the funds to a new prepaid debit card. If the card is lost, you'll also have to pay a fee to replace it.
What Else You Need to Know
Canadians love shopping online. Using your prepaid debit card to make purchases online isn't as simple as using your regular credit card. You often need to register your address before you can make purchases online.
Here are some other restrictions to be aware of:
You may be able to use your prepaid debit card for installment payments, but you may not be able to use it for recurring payments like your cellphone or cable bill.
You can use your prepaid debit card at hotels and restaurants, but they will generally pre-authorize the total bill for tips and incidentals. If the pre-authorized amount is greater than the card balance, the card will be declined.
Prepaid debit cards can be used to pay at gas stations when filling up your vehicle, but they can only be used to pay inside the store and not at the pump.
Who are Prepaid Debit Cards Good For?
Despite criticism, prepaid debit cards do serve a purpose. They make a good gift for students who don't have access to a bank account or credit card. A parent can give their son or daughter a prepaid debit card when they're going away to college or university. Using a prepaid card can be good practice when teaching young adults how to use a credit card.
Prepaid debit cards can be given away as gifts to loved ones and friends (although they lack the personal touch of a traditional retailer gift card). They're also perfect for giveaways at events.
The so-called unbanked, or underbanked consumers are also heavy users of re-loadable prepaid debit cards. The re-loadable type of cards often come with even more fees, but offer convenience to this group of consumers.
The Bottom Line
Prepaid debit cards can be a good gift, as long as you take the time to read up on the fees, so you aren't caught off guard. Although the fees and rules are clearer than before the rules came into force, you might be better off giving a retailer gift card or cash as a gift.