How to Choose a Travel Rewards Credit Card
Posted August 1, 2017
in Credit Card Tips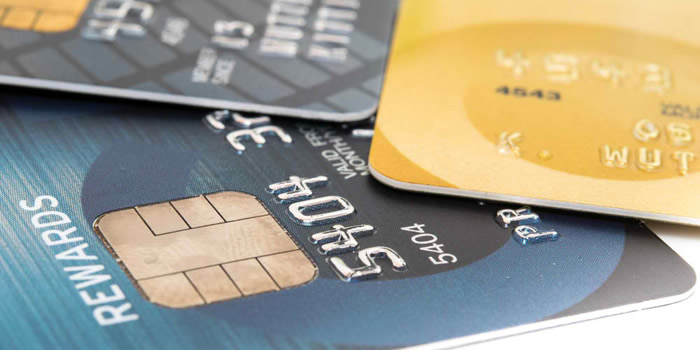 It's summer time. Do you have a holiday getaway planned? For some, the perfect vacation is lying on a beach with an umbrella drink, while for others it's going on a travel adventure in the pyramids. Whatever your idea of fun is, if you have the travel bug, it helps to have a travel rewards credit card to help pay for your summer getaway.
Travel rewards credit cards used to be the go-to for frequent flyers, but some have been receiving a lot of bad press lately. There's a lot of uncertainty surrounding popular ones, such as Aeroplan and Air Miles. So, how do you choose the perfect travel rewards credit card that will leave you feeling relaxed instead of banging your head against the wall in frustration? Let's take a look at some factors to consider when shopping for a travel rewards credit card.
One Size Doesn't Fit All
When it comes to choosing a travel rewards credit card, one size doesn't fit all. Just because a travel rewards credit card is good for your brother, doesn't mean it's good for you. There's no best travel rewards credit card for everyone. The decision of choosing a travel rewards credit card is similar to selecting a chequing account. There are many factors to consider. Specifically, it all depends how often you travel and your spending habits, and perhaps more importantly your "paying back" habits.
Since travel rewards vary by credit card, it helps to draw up an outline of how much you spend and at which retailers. For example, Air Miles offers extra points at its retail partners. But if you don't shop at any of those stores that often, you're probably better off with another travel rewards credit card.
Although you probably don't want a wallet full of credit cards, sometimes it can make sense to have more than one credit card. Carefully consider the benefits each credit card offers before choosing to sign up for it to make sure it's giving you a good bang for your travel reward bucks. Travel reward point accrual varies by credit card, so make sure signing up makes sense based on your spending habits.
Ease of Point Redemption
This is a big factor that cardholders often overlook. The whole point of signing up for a travel rewards credit card is to enjoy the perks. But if redeeming the perks is difficult and feels like pulling teeth, you should think twice about signing up in the first place. It's well documented how much difficulty Air Miles customers had redeeming their points late last year when the popular travel rewards program instituted an expiry policy.
Do your research ahead of time. The last thing you want is to find out your hard-earned travel reward points are essentially worthless since you can't book the flight that you want. Some credit cards are free to devalue points at their discretion, so consider that as well before signing up. You'll also want to stay clear of programs with too many restrictions, such as blackout dates.
Consider the Perks
And what would credit cards be without the perks? But if you aren't going to use the perks, you might think twice before signing up. Many credit cards offer travel insurance, but if you're already protected through your employer, this probably isn't of value.
Many travel rewards credit cards also offer bonus points for activities that you'll do when travelling, such as car rentals and hotels. Again, that comes in handy if you plan to rent a car or book a hotel, but if you're looking to travel on the cheap by staying at hostels or short-term rental websites, such as Airbnb, it might not make the most sense.
Foreign exchange rate is another factor to consider. If you're going to be travelling outside Canada frequently, you'll want a credit card that offers a decent foreign exchange conversion fee.
The Bottom Line
As you can see, there are many factors to consider when choosing a travel rewards credit card. But don't get overwhelmed. Figure out the factors that are most important to you before choosing the travel rewards credit card that's the best fit, so that you can spend your vacation lying on the beach instead of being frustrated about not being able to book your dream vacation.