Parting Ways with Aeroplan? Here's How to Find a New Travel Reward Program
Posted June 22, 2017
in Credit Card Tips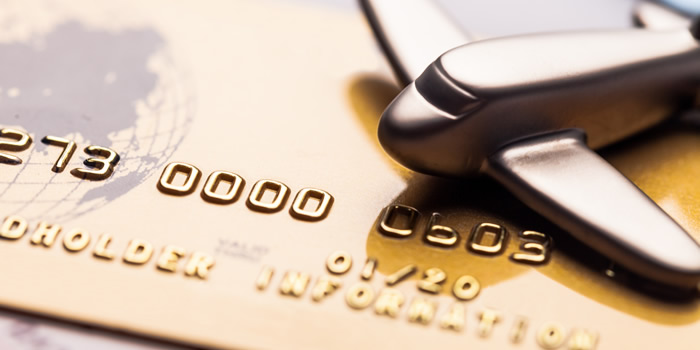 Don't get too attached to any one travel reward program. That's the best advice I can give in today's increasingly competitive credit card space. You work hard for your money – and your reward points. The last thing you want is to jump through hoops to book your dream vacation. But that's just what some of the travel reward programs make you do. Some way to reward loyal cardholders!
Air Miles and Aeroplan have been in the news quite a lot lately (and it's not because of the new, exciting rewards they're offering). Air Miles attempted to introduce a five year expiry on points starting at the end of 2016. This caused problems for cardholders who had been hoarding their points for a dream getaway. It was a race against time for cardholders to redeem their points before they expired. Luckily for cardholders, under mounting public pressure, Air Miles decided to reverse its expiry policy. But it just goes to show you how vulnerable you are as a cardholder to changes to the program.
Aeroplan is a similar story. A travel reward program is only as valuable as the rewards you can redeem your points for. The popular travel reward is losing its biggest partner in Air Canada come June 2020. What will Aeroplan's program look like without Air Canada? Will cardholders still be able to redeem points for Air Canada flights? There are many questions, but not a lot of answers.
How to Make the Most of Your Travel Reward Program
If you're tired of travel reward programs constantly changing the rules of the game, you're not alone. The best advice is to pay special attention to your travel reward program. When there's a change to the program, ask yourself whether it makes sense to still be a cardholder.
You might want to shop around to see if there's a change in the rewards that you can redeem for or your accrual of points. Although you may want to remain loyal, that loyalty can end up costing you in the end. Your best strategy is to earn as many points as you can for a reward and use them up before the reward is taken away or the points needed to redeem are upped.
If you're shopping around for a new travel reward program, be on the lookout for attractive special introductory offers. With Aeroplan and Air Canada parting ways in the coming years, competition is expected to heat up, as travel reward programs attempt to lure you and your credit card spending.
If you've had enough of the rule changes for travel reward programs, but you still enjoy travelling, you may want to consider a generic cash-back travel rewards card. These programs offer several key advantages over programs like Air Miles and Aeroplan. Not only do most programs let you make partial redemptions, you're able to earn cash-back on a reward flight.
The biggest advantage is the freedom of choice. With programs like Air Miles and Aeroplan, you may finally have enough points to book your dream vacation, but the flight you want isn't available or it has a lengthy layover. With a generic cash-back travel rewards card, you can book a flight with the carrier of your choosing and you can redeem the points against the charge on your credit card statement. It doesn't get any easier than that!
The Bottom Line
It's important to remember that your relationship with your travel reward program isn't like a marriage. Keep your eyes open and your ears peeled. If there are big changes to your favourite travel reward program, don't be afraid to shop the market and see what else is out there. Credit cards are going to be even more aggressive in the coming years to win over new customers, so take advantage.