Could the Apple Credit Card Be Launching in Canada?
Posted July 22, 2019
in News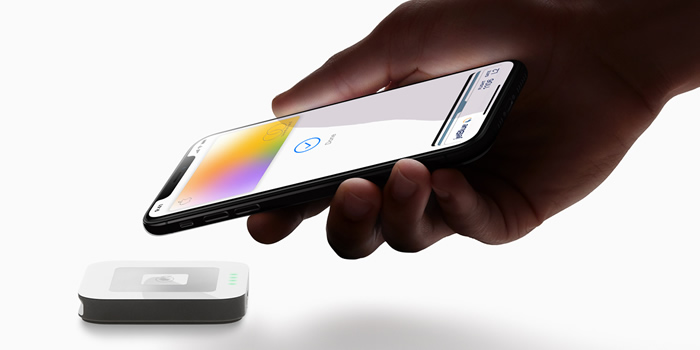 Could the Apple credit card be launching sometime in Canada? That's the speculation after Apple Inc. filed a couple Canadian applications for trademark.
Apple filed a trademark request for Apple Card, its consumer credit card, and Apple Cash, its money transferring feature. Both applications were filed with the Canadian Intellectual Property Office (CIPO) on July 15. Here are application listings for Apple Card and Card with Apple Logo.
This has led to speculation that one of those services could be launching in Canada in the fall to coincide with the expected unveiling of Apple's latest iPhone and operating system upgrade. Is there any truth to this rumour? Only time will tell.
If that wasn't interesting enough, on July 17 the Canadian trademark for Apple Pay Cash was registered. In case you're not familiar with Apple Pay Cash, it allows you to send and receive money through iMessage. It's presently only available stateside, but references to the feature have been cropping up in the iPhone Wallet app in the Great White North.
The Apple Card is expected to launch sometime in the summer in the U.S., but the Canadian launch, if it happens at all, could be a while away. That's because it usually takes upwards of 10 months for a trademark application to be reviewed and approved in Canada.
Goldman Sachs will be issuing the Apple Card once it's released in the U.S. While it's currently unknown who would be launching the Apple Card in Canada if it does indeed arrive here, Goldman Sachs has suggested it has its sights set on an international rollout at some point in the future.
Key Features of the Apple Card
The Apple Card integrates with the iPhone's Wallet app. This allows for digital Apple Pay payments focused on online and in-store contactless purchases. But the Apple Card isn't going to be entirely digital. There will be a physical card, too.
When the card is rolled out in the U.S., Apple says it will provide a physical Apple Card made from titanium. The cardholder's name will be laser etched, but besides that you won't find any of the usual information you'd expect to find on a credit card.
The Apple Card won't have a credit card number, expiration date, nor a CVV, as Apple looks to up the ante when it comes to credit card security. Just for using the card, you'll get benefits geared towards Apple. On top of that, there's no annual fee, international fees, late payment fees or fees for going over your credit limit.
It's a cash rewards card too. With Apple Pay, cardholders will receive 2 percent Daily Cash. Customers will also get 3 percent Daily Cash on all purchases made directly with Apple.
The Apple Card also makes it a lot easier to track your spending. The Apple Card allows you to check your balances and see when your credit card bill is due right from the app. You'll see where and when you spent your money, too, helping you keep your spending under control.
The Bottom Line
We're firm believers that more competition is a good thing. With the unique features that Apple Card is offering, it could really shake up the credit card space in Canada, if and when it arrives. We'll be sure to keep you posted and let you know if an official release date is confirmed in Canada.