The Great East-West Divide: Debt Up in in the West, Slowing in the East
Posted June 19, 2014
in Debt, Economy, News
While there may be an east-west divide in Canada's housing market, there's now evidence there may also be a similar divide when it comes to consumer debt. With no sign of interest rates creeping up anytime soon, consumers are continuing to pile on debt, albeit some faster than others. While demand for debt is up in Western Canada, demand for debt is slowing in Eastern Canada. Let's break down the latest numbers and see how they affect the average family.
Demand for Credit Up in the West, Slowing in the East
Despite the frigid weather, Canadians didn't let it hamper their ability to spend over the winter. Aggregate credit card debt held by Canadian households was up a robust 5 per cent in the first quarter of 2014, according to Equifax.
When we slice the country in half we get a different picture. While demand for credit is slowing in the east, demand is picking up in the west. Consumer demand has increased for four straight quarters in Western Canada, while demand in Eastern Canada continues to moderate, says Equifax.
Households Continue to Take on More Debt
An often-cited measure of consumer debt is the household debt-to-income ratio. After reaching a new record of 164.2 per cent in the third quarter of 2013, the household debt-to-income ratio edged down slightly to 164.0 per cent in the fourth quarter , according to Statistics Canada. Although this seems to indicate consumer debt may be slowing, that doesn't appear to be the case.
After the Bank of Canada's latest announcement this month that interest rates will remain low until at least mid-2015, consumers don't seem to be in any hurry to repay debt. In fact, consumers' overall debt is on the uptick, increasing to $1.4 trillion, up from $1.33 trillion year-over-year, according to Equifax.
"Our national consumer debt load remains high around $1.4 Trillion, but it's the regional differences that stand out in the first quarter," says Regina Malina, Senior Director, Decision Insights, Equifax Canada. "Consumer demand for credit is still on an upward trajectory particularly in Western Canada. And yet, these high debt levels remain manageable based on low default rate."
Consumer Bankruptcies and Delinquencies Down
With consumers piling on more debt, you'd think bankruptcies and delinquencies (bill overdue by over 90 days) would be on the rise – think again. Consumer bankruptcies dipped and the overall delinquency rate is down by a modest 3.9 per cent year-over-year, further proof that despite the heavier debt load most Canadians are handling debt responsibility.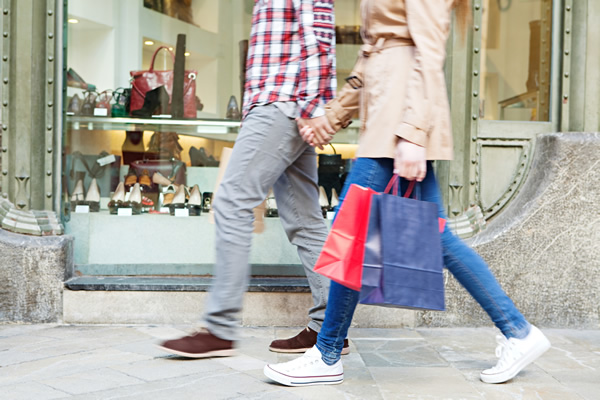 Installment and Revolving Credit
There are two main types of consumer credit accounts: installment and revolving. With an installment account, you take out a loan for a set amount and repay the loan in installments based on its repayment schedule. Examples include mortgages, home equity lines of credit, car loans, and student loans. With revolving credit, you're able to borrow up to a certain credit limit. The most common example of revolving credit is credit card debt.
Now that we've given you a primer on installment and revolving credit, let's break down the latest numbers from Equifax. Installment loans and credit card debt saw a sharp increase, up 11.8 per cent and 4.8 per cent year-over-year, respectively. With some Canadian cities like Toronto seeing double-digit home price increases, the increase in installment loans shouldn't be surprisingly, as homeowners take on heftier mortgages to purchase their dream home.
The Canadian Economy is on the Mend
There's no question that consumer spending is vital to the health of the Canadian economy. So how do current consumer debt levels fit into the Canadian economy? Equifax weighs in.
"Economic growth continues to be steady but slow," says Malina. "Consumer behaviour, lenders' strategies and policymakers approaches stayed largely the same, while exports and business investment are still not at the desired levels. However, stronger U.S. demand and a weaker Canadian dollar should support future increases in export activity."
The Bottom Line
Although there may be a lot of numbers to digest, it's important to look at the big picture. Although westerners are taking on more debt, for the most part they're paying their bills on time (delinquencies are on the decline). Just remember the number one rule of credit: use borrowed money responsibly and only borrow what you can afford to repay in full. Interest rates won't be low forever, so you should make a plan to repay your debt before rates start trending upward.