3 (More) Mistakes to Avoid When Applying for a Credit Card
Posted May 2, 2016
in Credit Card Tips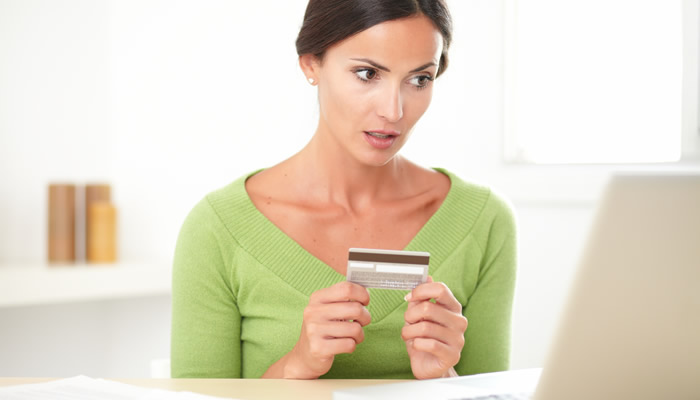 Last week we looked at three mistakes to avoid when applying for a credit card. This week we thought we'd revisit the topic.
Credit cards outnumber people in Canada. There are about two credit cards for every person – and that's a lot of credit card applications considering not all get approved. When you're bombarded with credit card applications right, left and centre, it's easy to make a mistake when signing up. Without further ado, here are three more mistakes to avoid when applying for a credit card.
1. Choosing a Credit Card Based Only on the Sign-Up Bonus
Many credit cards entice you to sign up by offering sweet initial offers. Common sign-up bonuses include bonus reward points, double reward points and waiving the annual fee. While you may make out like a bandit the first year, once the initial offer expires, you may find yourself with not-so-great terms thereafter.
Signing up for too many credit cards in a short period of time can hurt your credit score. Before you sign up for a credit card, consider if it's worthwhile after the initial offer expires. If you'll find yourself paying an annual fee, but not earning enough rewards to justify it, you may be better off not signing up in the first place.
2. Applying for the First Credit Card You Come Across
We all live busy lives. Between working at the office and picking up the kids from daycare, it can be tough to find a spare moment to relax. If you're in the market for a new credit card, it can be easy to sign up for the first credit card you come across.
It pays to do some research. While that first offer you see may be the best credit card out there, there's no guarantee. Before you click "Submit" on that application, take the time to see what else is out there. Never sign up for a credit card on the spot without shopping around.
CreditCardsCanada.ca makes it easier than ever to find the right type of credit card based on your spending habits. Simply doing a few minutes of research can help match you with the right credit card for your goals.
3. Not Understanding How a Credit Card Application Works
When you sign up for a credit card, you're probably pretty confident that your application will be approved. That's why it can come as a real shocker if your application is denied.
While maintaining a good credit score is important, it's not the only factor credit card companies look at when determining whether to approve or deny your request. A high level of consumer debt (line of credit, payday loans, etc.) and low family income can lead to your application being denied. To avoid situations like this, review your credit report before applying and make sure your family income is high enough.
The Bottom Line
Chasing the top sign-up bonuses can lead to a sour deal down the road. Make sure you understand the offer terms before applying, and shop around before jumping at the first offer you see. Getting declined for an offer is more common than you may think. Stay on top of your credit history so there's no surprises when it's time to apply.