3 Mistakes to Avoid When Applying for a Credit Card
Posted April 25, 2016
- updated May 2, 2016
in Credit Card Tips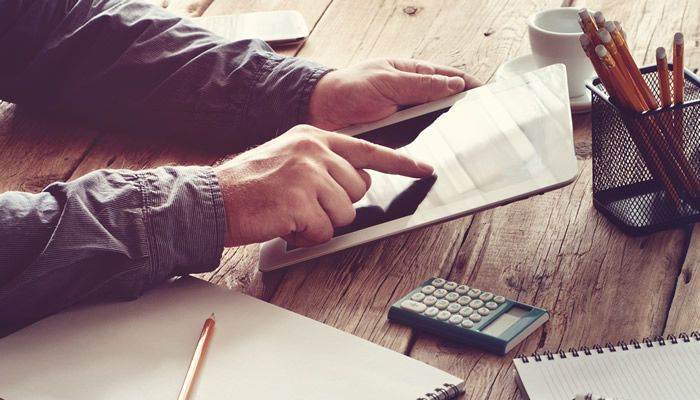 Applying for a credit card is easier than ever. You can apply for a credit card online in less than 10 minutes, and often get an approval decision within a minute. If fact it seems we are constantly asked to sign up for a new offer – especially at retail stores.
While credit cards can be easy to get, you shouldn't take them for granted. Credit cards offer many benefits, but they can hurt your finances if used irresponsibly (i.e. not paying off your balance in full). From not reading the fine print to applying for too many credit cards, there are many mistakes you can make. Let's take a look at the mistakes to avoid when applying for a credit card.
1. Not Reading the Fine Print
When you sign up for a credit card, you get something called a cardholder agreement from the issuing bank. This document outlines the terms and conditions of your credit card. Just like you wouldn't use a chainsaw without first reading the instructions, it makes sense to review the cardholder agreement before using the credit card.
By using the credit card, you're agreeing to everything in the cardholder agreement. Ignorance is not an excuse. If you didn't know there was a fee for going over your limit, too bad, you should have read your agreement. You don't have to memorize the cardholder agreement, but at least skim through it and familiarize yourself with the main details.
2. Applying For Too Many Credit Cards
With temptation everywhere, you can end up with a wallet full of credit cards without even realizing it. Generally, you're fine with two or three credit cards. Anything more than that is usually overkill for most consumers.
Applying for too many credit cards within a few days is a credit no-no. It shows borrowers that you may be worried about being turned down or taking on too much debt. If you're planning to apply for more than one credit card, spread the applications out over a few weeks or months. You'll have a better chance of being approved and avoid hurting your credit score.
3. Applying for Unrewarding Credit Cards
There's no denying it – Canadian loves their credit card rewards. Cashback, reward points and travel rewards – there are plenty of credit card types to choose from. Before applying for a credit card, make sure you value the rewards.
For example, if you haven't seen a movie at the theatre in five years, it makes little sense to apply for the SCENE VISA Card. Likewise, if you don't enjoy to travel, it doesn't make sent to apply for a travel rewards credit card. If you're not into either, you're probably better off with a cashback credit card. You'll get hard, cold cash for everyday spending you can use however you please.
Initial sign-up bonuses are attractive, but if you wont value the rewards in the long term the card will likely go unused.
The Bottom Line
To get the most out of your credit card use, it pays in the long term to understand the fine print of your credit card agreement. It's also important to get (and use) the rewards card that will add to your bottom line, instead of collecting dust in a junk drawer. Be careful when applying for multiple credit cards within a short period of time as it can have a negative impact on your credit.
> View 3 more mistakes to avoid when applying for a credit card.