Rewards Program Survey Reveals Some Interesting Findings
Posted September 21, 2018
in Insights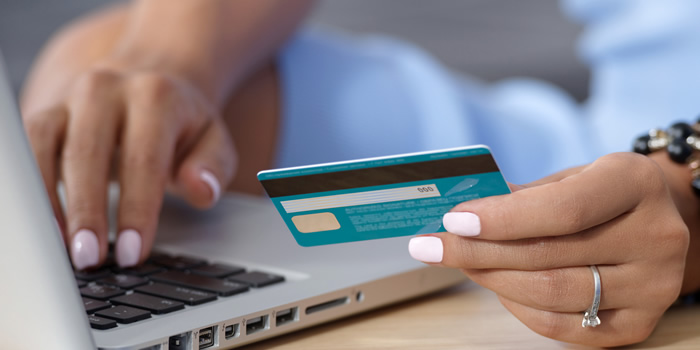 There's no denying it. Canadians love their credit cards and the rewards that come along with them. A recent survey comes to a similar conclusion. 87 percent of credit cardholders were enrolled in reward program, according to a study by market research firm J.D. Power. And on average we spend $600 per month on our main credit card.
The survey revealed some other interesting findings, which we'll discuss next.
Canadians on the Lookout for Better Reward Programs
Canadians may be a polite bunch, but that doesn't mean we're complacent when it comes to credit card rewards. More and more Canadians are on the lookout for better rewards programs. Of those who switched primary credit cards in the last year, nearly half did so in search of a better rewards program.
"There's more to a satisfying rewards program than just the amount of points, miles or cash card holders can earn," said Jim Miller, vice-president, banking and credit card practice at J.D. Power. "Understanding how to redeem rewards — and having redeemed rewards recently — has a significant effect on satisfaction and loyalty levels."
Redeeming Points Important to Satisfaction
A reward program where you earn a lot of points is fine and dandy, as long as you can figure out how to redeem them. Redeeming points can be a fun or frustrating experience. Imagine you spend months or years accumulating points, only to not be able to redeem them for the trip you wanted to go on. Sound familiar? Although almost two-thirds of Canadians understand how to redeem credit card rewards, more than a third said that they didn't understand the process.
If rewards are your main motivation for signing up for a credit card and you don't know how to redeem the rewards to unlock benefits and savings, then that credit cards will undoubtedly lose its value and fall out of favour. If the credit card comes with an annual fee and other fees, you'll start to question why you signed up for the credit card in the first place.
Clunky or unintuitive websites can make redeeming rewards a hassle. Investing in technology, and customer service, can go a long way in attracting or retaining customers.
Mobile Apps Matter, Too
Cardholders who use their credit card's mobile app have a greater level of satisfaction. Cardholder satisfaction is 77 points higher for those who completely understand the mobile app over those who have a tough time understanding it.
If a credit card is looking to gain a competitive advantage over others, it'd be a good idea to focus on improving the mobile app and making it easy for cardholders to redeem points.
PC Financial Top in Customer Satisfaction
PC Financial ranks number one in Canada among customer satisfaction. Followed by PC Financial are American Express, Canadian Tire, Capital One and BMO Bank of Montreal. This shouldn't come as a surprise since PC Financial is easy to earn and redeem points.
The Bottom Line
Remember next time when you're searching for a credit card to consider other factors besides just the rewards. Sure, earning rewards is nice, but if it's a headache to redeem them, is that really a credit card you want in your wallet? Probably not.