How to Make the Most Out of Summer Without Going into Debt
Posted August 8, 2016
in Credit Card Tips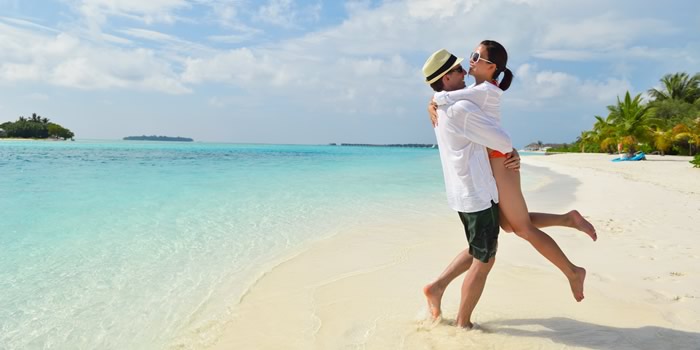 While there's nothing wrong with taking full advantage of the summer, it shouldn't mean taking a vacation from your finances. 35 percent of Canadians will go into small debt due to summer spending, finds a BMO report. In fact, 56 percent don't have any solid plan for repaying that debt. Yikes! Maybe instead of "summertime," we should call it "splurge-time"?
When it comes to credit cards, almost half (48 percent) said they pay off less than their entire balance during summertime than they otherwise would. For those that carry a balance, it averages at nearly $3,000.
The average Canadian plans to spend $1,346 on summertime fun this year, finds a CIBC poll. That's down a sizable 25 percent from last year ($1,766). The top summer spending categories include travel, dining out, recreational activities, BBQ and sports equipment. Summertime is the time we tend to make unplanned purchases – two-thirds (67 percent) admitted to impulse purchases on entertainment and fun.
Frugal Summertime Fun
You don't have to spend a fortune during summer to have a good time. There are plenty of fun activities to take advantage of. If you live in a big or mid-sized city, there are usually plenty of free events and festivals to attend. For example, in Toronto there's the Beaches International Jazz Festival in the month of July.
A trip to an international destination may not be in the budget every year. Instead of travelling abroad, plan a "staycation." A staycation can be anything from a trip to a local town to a picnic in the park. You'll have plenty of fun and save on the expense of hotels and dining out at every meal.
Make Your Summer Spending Rewarding
Take advantage of summertime spending by choosing a rewarding credit card. We're a big fan of the Tangerine Money-Back Credit Card. Choose the two percent spending categories that best suit your needs. Categories perfect for the summer include Eating Places, Entertainment and Hotels-Motels (shameless plug: earn four percent Money-Back Rewards for the first three months in your chosen categories when you sign up).
Cashing In on Travel Rewards
If you're planning on travelling somewhere by airplane, don't forget about your travel reward points. With Air Miles set to expire starting next year, in most cases you're better off cashing in your reward points sooner rather than later. Book early to ensure you can get the flight to the destination you want and aren't stuck with a red-eye flight.
The Bottom Line
If you go over budget every year during the summer, plan for it. Budget for peaks and valleys in spending. Take advantage of your credit card rewards and avoid paying the costly interest. Avoid going into debt. Save up ahead of time for travelling, restaurants and other summer activities you enjoy. Your wallet will thank you. Enjoy the rest of the summer!