Credit Card Interchange Fees in the Spotlight Again
Posted July 28, 2016
in News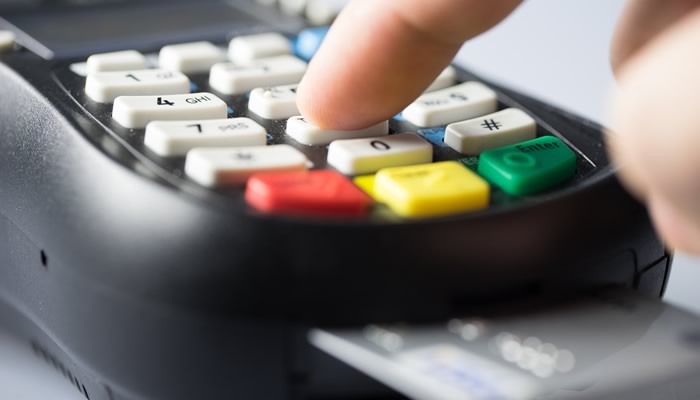 Last month we wrote about the ongoing battle between Walmart and Visa over interchange fees. Walmart has been relentless in its demand for lower fees, but Visa is refusing to budge, claiming the retailer giant is asking for lower fees than local grocers, pharmacies, convenience stores, charities and schools.
Walmart has followed through on its promise of no longer accepting Visa cards. If you're a Visa cardholder in Thunder Bay, Ontario, you're out of luck – Visa is no longer a payment option at the three Walmart locations there. This is only the beginning – although Walmart has yet to set a timetable, it's promised to eliminate Visa as a payment option in its 400 locations across the country.
Visa isn't taking the news lightly and is not a fan of Walmart's hardball tactics. Visa released the following statement in response:
"Until an agreement can be reached in this commercial dispute, we encourage shoppers to use their cards at the more than 5,200 stores in Thunder Bay that accept Visa."
Yikes! Them's fighting words!
Are Credit Card Interchange Fees Too High?
That's the question at the heart of this debate. If you ask retailers, the answer is a resounding yes. Small businesses have long grumbled about high interchange fees.
Walmart claims it's speaking up on behalf of all businesses across Canada.
"The issue is that credit card fees are too high in Canada. We believe Visa's fees should be lower for everyone, whether they are a large retailer, small retailer or a charity," said Alex Roberton, a Walmart Canada spokesman in an email.
"Canadians deserve better than paying a hidden fee that is four-times higher than consumers pay in other countries. We are taking a stand for our customers because high credit-card fees can result in increased prices."
While some small businesses are rooting on Walmart, others are worried about the outcome. If Visa caves on Walmart's demands and offers it lower interchange fees, it could mean higher interchange fees for small businesses, as Visa looks to recoup the lost profits.
Is More Payment Processing Competition on the Way?
MasterCard and Visa currently have an oligopoly in payment processing. Although there are other credit cards like AmEx, they control the lion's share of the market. With Fintech firms getting into everything from online banking to robo-advising, could payment processing be next? Only time will tell. Competition would certainly be a good thing, since it would more than likely result in lower interchange fees across the board.
Walmart isn't the only retailer pushing back over high interchange fees. Ikea Canada recently started accepting PayPal for online purchases. Although the home furnishing company is still accepting MasterCard and Visa on its website, customers now have another way to pay.
The Bottom Line
It will be interesting to see how this story unfolds over the coming weeks and months. Walmart has just stopped accepting Visa at its Thunder Bay locations. If its sales fall, could it have second thoughts about eliminating Visa as a payment option in its other 400 locations?
One good thing about this public spat is that it's making us more aware of interchange fees. While credit cards offer plenty of benefits, you might think twice about using your premium credit card at a small business on small purchases. Perhaps you can use cash, or a non-premium credit card and give them a break.