Canadians Leveraging Up, But Using Credit Cards for the Perks
Posted February 24, 2014
in Economy, News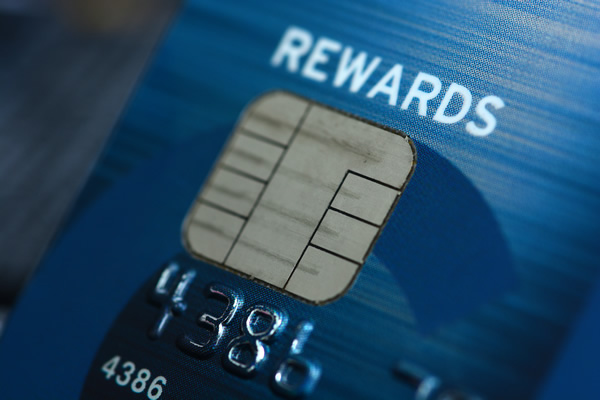 Given the economic climate, it's not surprising that many Canadians are taking more control of their household debt. What's more, statistics indicate that they're using credit cards more responsibly by paying off their balances more quickly – and often within the same billing cycle.
According to a Royal Bank of Canada report, during the year ending in December 2013, personal debt rose by only 3.9 percent, representing the slowest yearly growth since 1995. It's true that the debt-to-disposable-income ratio for Canadians escalated to a record-breaking 163.65% during the third quarter of 2013, but according to industry analysts from Fitch Ratings, credit cards have not played an overall part in this leveraging trend. The Fitch report goes on to say that, while there has been a growth in card spending volume, Canadians are tending to pay off their entire balances every month.
As for the growth in card spending volume, industry analysts indicate that people are more eager than ever before to take advantage of rewards programs, cash-back benefits, and frequent flier miles. When coupled with responsible spending, taking advantage of rewards programs can have a net-positive effect on one's finances.
Thanks to the competitive nature of today's lending industry, it's no secret that credit card companies are pulling out all the stops to bring in new cardholders. Some companies are even hiring top celebrities as part of this marketing trend. The ads are creatively focusing on the rewards program benefits – but market watchers will be most interested in how the growth in card spending will impact future debt levels.
Getting the Most from Rewards Cards
If you can handle the extra credit in a financially-responsible way, then you can leverage those rewards and make them work for you. The "trick" is to never pay interest by paying off your balance every month. If you do carry a monthly balance, be aware of how much interest you're paying, and make sure the costs don't outweigh the benefits of the rewards you are receiving.
According to industry analysts, most Canadians seem to have mastered this concept admirably, in view of the fact that so many cardholders are paying their balances off in full every month to avoid interest fees.
With summer coming up, it's a sure bet that consumers will soon be inundated with ads for airline and travel rewards credit cards. While these can save you a bundle on everything from plane tickets to rental cars, it's important to remember that the bonus mileage points from your airline card will be worth a lot more if you're not paying interest fees every month.
Because of the competition among lenders, it's a great time to leverage your rewards cards so that you'll actually save money, whether you're using those bonus points and discounts for restaurants, grocery stores, hotels, airports or gas stations. Just be sure to take a common sense approach when it comes to your spending habits. In order to get the most out of your rewards program, the best plan is to pay off your charges in full before the next billing cycle — or at least as quickly as possible — so that you can avoid accumulating interest and, ultimately, get the most out of your rewards.