Aeroplan Update: Aimia Approves Sale to Air Canada Consortium
Posted February 17, 2019
in News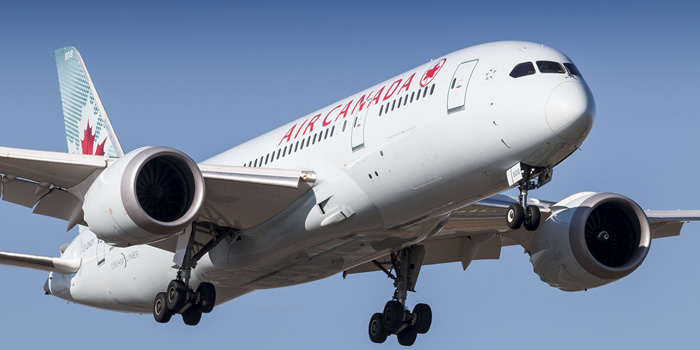 If you're a member of Air Canada's loyalty program, it's been an interesting year to say the least. Over the last decade, Aeroplan has been run as a separate business. Last year Air Canada made the decision that it wanted to operate and monetize its own loyalty program, so it announced the split up with Aimia, the parent company of Aeroplan.
Preparing for a life without Air Canada, Aimia went ahead and built its own incentives, until Air Canada suddenly showed up at the eleventh hour and decided it wanted to buy Aeroplan.
After back and forth negotiations and integration, the process looks to be finished. Shareholders of Aimia voted to approve the sale of Aeroplan to the consortium of Air Canada, TD Bank, CIBC, and Visa.
On January 10th, Air Canada announced that its acquisition of Aeroplan was complete and the future of its airline loyalty program safe and secure. The $450 million deal will see the Air Canada led consortium purchase Aeroplan for cash and assume $1.9 billion in liabilities to members. TD Bank, CIBC and Visa have committed to staying with the loyalty program until at least 2030.
Turbulence Ahead?
Loyalty program transitions aren't always smooth. Just look at the PC Optimum program, which has had its fair share of criticisms for a bumpy transition. However it's highly doubtful Air Canada and its consortium of banking partners will get this wrong.
The market seems to agree. After posting earnings results today, the stock sits more than 50% higher than it did back in July.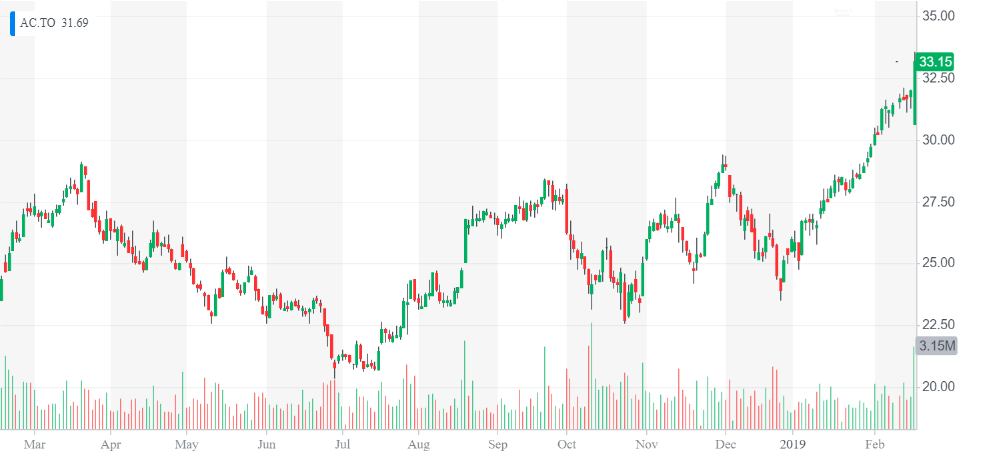 Air Canada's top priority is keeping the transition seamless for Aeroplan members, as they leave management under Aimia to be managed in-house by Air Canada. To its credit, Air Canada is off to a good start by teaming up and buying the Aeroplan loyalty program outright.
Aeroplan members will see their points transferred over to the new loyalty program after its partnership with Aimia expires in 2020.
Aeroplan Offers Get a Bump
TD Canada recently launched promotions for their entire line of Aeroplan cards, with the popular Visa Infinite version seeing a "Welcome bonus of up to 30,000 Aeroplan® Miles" as well as a "1st year annual fee rebate for the primary cardholder." (As with any credit card offer, be sure to read the terms and conditions.) This is a pretty significant increase from the standard offering and will definitely attract new customers to the Aeroplan program.
What's Next for Aimia?
Although the takeover is generally good news for Air Canada loyalty program members, it calls into question the future of Aeroplan's former parent company, Aimia.
It hasn't been the best year for Aimia. Its last CEO resigned in January 2017, replaced by a new CEO Jeremy Raby in May 2018.
A year after that, Aimia announced that it sold Nectar, a British loyalty program for $105 million. That doesn't sound bad, until you find out that Aimia bought Nectar 11 years ago for $755 million. Ouch!
With Aeroplan, Aimia's flagship all but sold off to Air Canada, its remaining assets include 48 percent ownership in Aeromexico's loyalty program, PLM, and 20 percent ownership in AirAsia's loyalty program, Think Big.
Although the Aimia board has denied reports it's going to pay out shareholders and fold the company, Aimia is going to need to do some serious soul searching to find its new identity post Aeroplan.
The Bottom Line
For the next while, it's business as usual for Aeroplan loyalty program members. That being said, there are guaranteed to be plenty of changes in store over the coming months. We'll keep you posted on any big announcements, so stay tuned!
Photo Credit: Nicky Boogaard via Flickr