Subprime Credit Cards Boost Household Debt in the 1st Quarter of 2017
Posted June 30, 2017
in Debt, Economy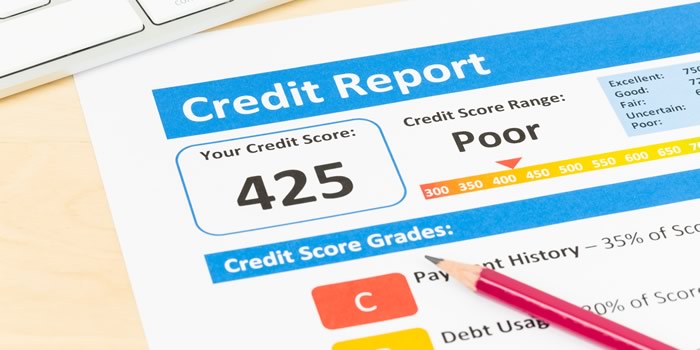 Despite warnings from the Bank of Canada and think tanks around the world about Canada's rising household debt, Canadians continued to pile on debt in the first quarter of 2017. Canadians carried an average of $21,696 in non-mortgage debt in the first quarter. That's up 1.9 percent from last year, finds TransUnion.
Even though household debt is rising, Canadians are still managing to keep up with the minimum payment. The 90-day delinquency rate for non-mortgage credit actually fell by 1.45 percent compared to last year to 2.72 percent. The largest annual declines in delinquency rates were in Toronto (a decrease of 7.55 percent), Winnipeg (a decrease of 3.9 percent) and Montreal (a decrease of 2.51 percent). This in spite of debt loads increase in all three cities.
It's a different story in the Prairie provinces. The region has been hard hit by the low price of oil. This translated into higher delinquency rates than the rest of the country. Delinquency rates in Calgary were up 6.64 percent, up 4.84 percent in Edmonton and up 2.34 percent in Regina. And even more worrisome – with the exception of Regina, household debt was up in the aforementioned cities.
Subprime Borrowing Fueling Canada's Household Debt Growth
One of the key drivers of the higher household debt figures is subprime borrowing. In particular subprime credit cards. In case you're not familiar with the term subprime, it refers to a borrower typically with poor credit history (a credit score below 600). Subprime borrowers are usually subject to higher interest rates and less favourable credit terms.
Easy credit in the forms of credit cards saw an uptick in the first quarter of 2017. 20.4 million Canadians were carrying a balance on their credit cards in the first quarter. That's an increase of 3.5 percent from the first quarter of 2015. The average outstanding balance on a credit card is $3,904, up 2.23 percent from last year.
Subprime borrowers have been on a credit binge over the past couple years. In fact, 14 percent more subprime borrowers have gained access to credit cards compared to the first quarter of 2015. In total, 2.5 million Canadians who are considered subprime borrowers now have access to credit cards.
So how are subprime borrowers doing at servicing this newfound debt? The latest debt stats find that they're doing pretty good so far. Serious delinquency rates (accounts that are past due by two or more months) for subprime borrowers was down a sizable 9.4 percent year-over-year.
You may be wondering how subprime borrowers are gaining access to credit previously not available to them. As the economy has improved, lenders have been easing up their lending standards, making it easier to qualify for credit.
The high household debt levels have handcuffed the Bank of Canada. Our central bank has been warning of higher interest rates. In fact, in the last interest rate announcement at the end of May, there was mention of a possible rate hike in the first quarter of 2018. But with Canada's elevated household debt level, increasing the overnight lending rate could cause borrowers living on the edge to default on their debt.
The Bottom Line
If you're a subprime borrower living on the edge, now is the time to use the low interest rates to your advantage. Instead of piling on more debt, pay down as much high interest debt as possible while debt is at its cheapest. You'll be thankful you did if and when interest rates eventually rise.