Aeroplan Talks Major Improvements in Rewards Program
Posted July 15, 2015
- updated October 7, 2016
in Credit Card Tips, News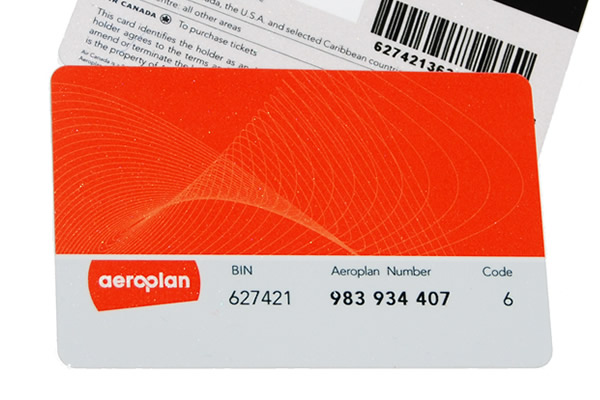 Popular travel rewards program Aeroplan has received its fair share of criticism over the years for its costly redemption system. Last year the Toronto Star wrote an article on an Aeroplan member who was faced with $2,200 in fees and taxes for a so-called free flight. In another article, many readers expressed anger in the way Aeroplan rewards are calculated and the amount of fees and taxes paid for flight redemptions. To say Aeroplan has received bad PR would be a huge understatement.
In a recent article by CBC, Aeroplan is striking back, claiming it has done an adequate job addressing customer complaints. While Aeroplan points are easier than ever to earn, redeeming them is a different story. The main complaint of Aeroplan is that its points are difficult and expensive to redeem. Chief Marketing Officer for Canada for Aimia (Aeroplan's parent company) John Boynton, says the days of people grumbling about blackouts are gone.
Fixed Mileage and Market Fare Introduced
To get a better understanding of the program changes, it helps to understand the history of the Aeroplan rewards program. For many years, Aeroplan had two ways to redeem points to book flights. Under Classic, a fixed number of points were redeemed per flight. For example, you'd redeem 15,000 points for short haul and 25,000 points for long haul. While that may sound fine and dandy, the major criticism of Classic is was the limited number of seats available per flight. Many Aeroplan members had voiced their displeasure of not being able to book the flight they wanted.
Around a year and a half ago, Aeroplan made significant changes to its rewards program to address the criticisms. The name of Classic was changed to Fixed and ClassicPlus was replaced with Market Fare Flight Rewards (or MFFR for short). MFFR is similar to ClassicPlus, but with a couple major improvements. Similar to ClassicPlus, members have access to every seat on every flight, but the amount of points needed to redeem per flight has dropped. Secondly, as its name suggests, the number of points needed to redeem changes based on market demand. While you'll be required to redeem more points for high demand flights, you'll need less points for less popular flights. When there's a seat sale, you'll save even more points with MFFR.
That's not all. Aeroplan has added tiers to its membership. If you're a big spender, you'll benefit the most. Those who are Aeroplan Distinction members can receive up to 30 percent off their ticket. This arguably makes Aeroplan the best value per travel point of any reward program in Canada, according to Boynton.
Fuel Surcharges Remain
While MFFR appears to be an improvement over ClassicPlus, it doesn't address every member concern. MFFR is most beneficial for members with high points, who fly frequently and are willing to use their extra points to book direct flights. That leaves those with fewer points out of luck, forced to book "red eye" flights at less than desirable times. If you're flying solo you may not mind leaving the airport at 2AM, but if you're travelling with your family, that may be a deal breaker. To top it all off, you may need to make connections with long layovers, not to mention book in a long time in advance.
The bottom line is while Aeroplan has improved its rewards program for big spenders, those redeeming under its Fixed program can still face costly fuel surcharges. Now to be fair to Aeroplan, the airlines are charging the fuel surcharges (or carrier fees as they are sometimes referred to), and Aeroplan doesn't see a dime of that money.
Other Options Abound
TD acquired the rights to issue Aeroplan credit cards in 2014 and the deal apparently was a smashing success for TD right out of the gate. However, some Aeroplan customers have said more customers fighting over a limited number of available seats isn't helping the situation. Some angry commenters from the CBC article were moving on to other rewards plans.
Aeroplan certainly isn't the only game in town. AIR MILES is another major loyalty program that potentially could gain market share from disgruntled Aeroplan members. Indeed even TD is hedging its card portfolio with a new high end travel card offering a major sign-up bonus. The card, the TD First Class Travel Visa Infinite offers extra points for booking travel through a TD/Expedia partnership.
Almost every card issuer offers some form of a travel rewards card. Perhaps Aeroplan will need to further refine its product to please existing customers.