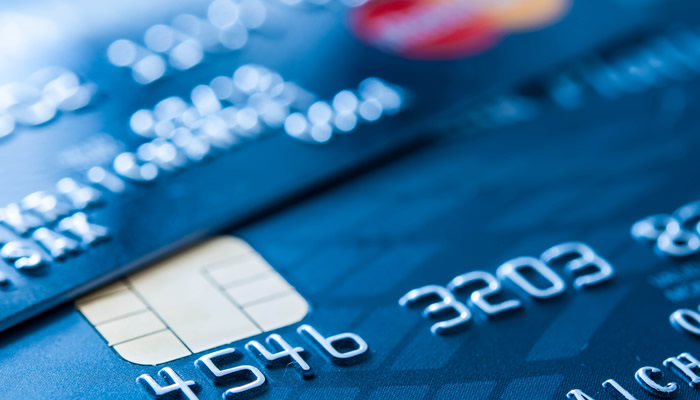 TransUnion released its consumer debt stats for the first quarter of 2016. The credit reporting agency found the average Canadian owed $21,348 in consumer debt (excluding mortgage) at the beginning of 2016. That represents an increase of 2.71 percent from the first quarter of 2015. Installment loan (4.83 percent), auto loans (2.12 percent) and credit cards (1.80 percent) all saw increases. The sole exception was lines of credit, which declined by 0.54 percent.
Although consumer debt is up year-over-year, it actually represents a slight decline from the fourth quarter of 2015, when it reached a record $21,512. The province with the highest consumer debt was Alberta ($27,803), while the province with the lowest was Quebec ($17,612).
Delinquency rates stay low
Despite rising household debt, delinquencies remain low. Most Canadians are still managing to pay off their debt. Delinquency rates, defined as borrowers who are more than three months behind on their debt payments, are up three percent year-over-year, but only come in at 2.52 percent for all debt except mortgages.
When we look at the delinquency rates on a regional basis, provinces that have benefited from the low loonie like Ontario and B.C. have seen a decline, while provinces hardest hit by the tumbling resource sector like Alberta and Saskatchewan have seen an uptick.
Credit Card Delinquency Rates
Of note, credit card delinquency rates have returned to 2014 levels. Credit card delinquency rates jumped 14 percent year-over-year from 1.81 percent in the first quarter of 2015 to 2.06 percent in the first quarter of 2016. Despite the rise, there's not much cause for concern even as more Canadians turn to plastic for purchases.
"The credit card delinquency picture is interesting for a number of reasons. The first quarter reading in 2015 was the lowest level TransUnion had observed since at least 2009. However Canada was technically in a recession in the first half of 2015," said Jason Wang, TransUnion's director of research and analysis in Canada. "How can this be? The explanation is that defaults are a lagging phenomenon. This phenomenon proves the importance of using leading indicators when lenders monitor and manage risk."
Subprime Borrowing Up
One segment of the population TransUnion is keeping a watchful eye on is subprime borrowers. Subprime borrowers are those who pay a higher interest rate for credit because their credit history is less than stellar.
Subprime borrowing is rising a lot faster than the rest of the population. The average monthly balance for subprime credit card borrowers rose 5.7 percent to $6,601 in the first quarter.
Average Credit Card Balance per Consumer for Each Risk Tier†
| | Q1 2015 | Q1 2016 | YoY Change |
| --- | --- | --- | --- |
| Subprime | $6,245 | $6,601 | 5.7% |
| Near prime | $6,100 | $6,260 | 2.6% |
| Prime | $6,134 | $5,847 | -4.7% |
| Prime Plus | $3,513 | $3,372 | -4.0% |
| Super Prime | $1,596 | $1,573 | -1.5% |
| Total Average | $3,697 | $3,764 | 1.8% |
† Risk tiers are defined using TransUnion's proprietary risk score. Subprime = 599 or lower; Near Prime = 600-699; Prime = 700-779; Prime Plus = 780-829; Super Prime = 830 or greater. [Source: TransUnion]
"Although subprime consumers do not make up the bulk of Canadian credit users, we are going to keep a close eye on this trend," Wang said.
The sharp rise in subprime credit card debt is quite alarming. Credit card debt is the first form of debt people typically default on when they run into financial difficulties.
"In credit cards, for example, the national average balance only increased by 1.8% from last year, but the subprime card growth rate was 5.7%. In fact, prime or better segments actually reduced their balances.," added Wang.
This wouldn't be the first time there's been talk of a credit card bubble. You'd have to go all the way back to 2002 in the U.S when one occurred. Banks like Capital One were especially hit hard by the downturn.
The Bottom Line
Could the uptick in subprime borrowing be a sign of things to come in the coming months? It will be interesting to see how this plays out. If the situation continues to deteriorate in oil-rich provinces, expect delinquency rates to keep rising. With interest rates showing little sign of rising anytime soon, consumers look to continue to pile on debt.