Aeroplan Inks Major Deal with Retail Giant Amazon.ca
Posted April 20, 2018
in News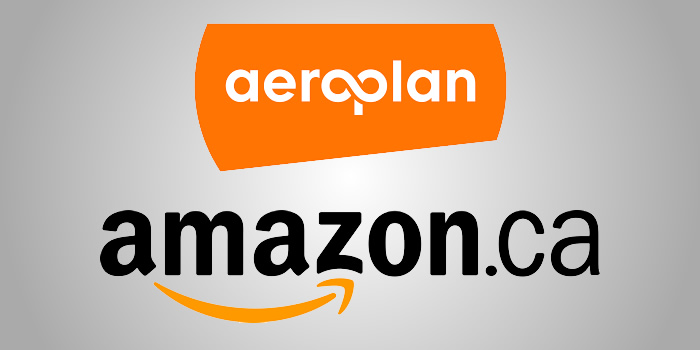 We Canadians love our reward points. Besides watching hockey, you could argue that our other favourite national pastime is collecting reward points. (Maybe the cold weather has something to do with it, but I digress). But a rewards program is only valuable if it's easy to redeem the points for the goods and services you value.
It's certainly been turbulent times (pun intended) for Aeroplan credit cardholders. When Aeroplan announced that it was parting ways with its biggest rewards partner Air Canada last summer, cardholders found themselves in a tough position. You were faced with the choice of using up all your points before June 30, 2020 (perhaps on something you didn't really want), when the partnership between Air Canada and Aeroplan officially ended, or holding onto your points beyond this date, running the risk of not being able to redeem them for the rewards you were hoping for.
If that wasn't a big enough blow, then Aeroplan lost its partnership with Esso. Starting June 1, 2018, you'll no longer be able to collect Aeroplan points at Esso gas stations. But Esso isn't leaving the reward points business entirely. It's just opting for a new partner. Esso has inked a deal with Loblaw. Starting in June, you'll be able to earn PC Optimum points at Esso gas stations. This is good news for PC Optimum credit cardholders, but not so good news for Aeroplan cardholders.
While losing Air Canada as a partner was certainly a big blow for Aeroplan (and to a lesser extend Esso), if there's a saving grace it's that Aeroplan has found a new rewards partner. You may know them as the biggest online retailer in the world. Of course, we're talking about none other than the e-commerce juggernaut Amazon.
If you're one of the more than five million Aeroplan cardholders, you'll soon be able to collect Aeroplan reward points when you shop on Amazon.ca. Starting April 24, 2018, you'll collect one Aeroplan Mile for every dollar that you spent. In order to collect the points (and this is VERY important), you'll need to visit Amazon.ca through Aeroplan's shopping portal. If you make the purchases directly through the Amazon.ca website you won't earn the reward points.
Do you have silver or black statuses with Aeroplan? You'll earn even more rewards. Silver and black status Aeroplan members will earn two miles for every dollar they spend on Amazon.ca. Diamond status members are even luckier. They'll earn three miles for every dollar spent on Amazon.ca.
And who doesn't like "double dipping"? If you have an Aeroplan-affiliated credit card, you can earn Aeroplan miles not once, but twice on your purchases on Amazon.ca when you use it on checkout.
The Bottom Line
After a string of major losses, this is certainly some good news for Aeroplan members. Amazon.ca is a hit with millennials. Just about everyone has an Amazon Prime account. With Aeroplan members soon able to earn reward points on purchases on Amazon.ca, this might even get new members to sign up for Aeroplan to take advantage of this great point-earning opportunity.
We'll keep you posted on any other exciting partnerships Aeroplan inks in the coming months.