Are You Redeeming Your Credit Card Rewards?
Posted April 20, 2017
in Credit Card Tips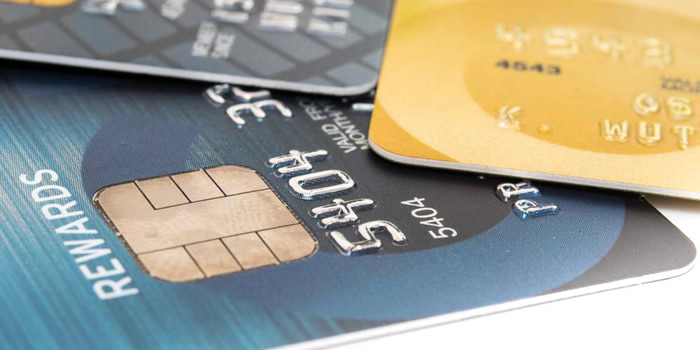 Credit cards offer us many benefits: consumer protection, better cash flow management and of course, rewards. Although the first two are important, many people sign up for credit cards based solely on the rewards. While signing up for a credit card with rewards that you value is great, would you be surprised to learn that many cardholders never get around to actually redeeming those rewards?
A new Bankrate.com report found that 31 percent – that's three in 10 cardholders – have never redeemed their credit card rewards. To say this is shocking would be an understatement. The survey found that when it comes to redeeming points, there doesn't appear to be any middle ground. Cardholders either redeem their points frequently (38 percent redeemed their rewards in the last six months) or not at all.
Credit card companies actually bank on cardholders not redeeming their reward points. Air Miles anticipated it would save a whopping $242-million US shortfall from cardholders not cashing in their reward points from its ill-fated five year expiry policy. With its five year expiry no longer in effect, Air Miles is going to have to figure out another way to recover the shortfall. Point devaluation is one way (more on that below).
Devaluation in Rewards
Credit card points aren't like fine wine – they don't get better with age. In fact, your rewards that you worked so hard to earn are likely to lose their value to over time. Credit card companies like to adjust the value of rewards from time to time. Don't be surprised if you have to pony up more points for the same perks. This is referred to in the industry as "devaluation." For example, that dream trip to the Bahamas that cost 60,000 reward points last year, may cost 65,000 points this year.
How do you fight back against point devaluation? By regularly cashing in your reward points. That doesn't mean you should cash in your reward points for a reward you don't really need or want, but it does mean keeping an eye on your reward points and when you have enough, cashing them in for something you value.
Cash-Back is King
The survey found that cash-back credit cards are the most popular redemption option with cardholders (49 percent recently redeemed their rewards) and with good reason: they're simple to redeem.
Despite the recent changes, we're still big fan of the Tangerine Money-Back Credit Card. Some credit cards make you wait to redeem your rewards until you hit a certain dollar threshold (i.e. $50). Not Tangerine. Your rewards are automatically paid to you in the form of cash each month. You can even use your cash-back to pay off your credit card balance. What's not to love?
The Bottom Line
When you sign up for a credit card, make sure it offers rewards that are valuable to you and easy to redeem. Imagine spending months or years earnings points for your dream reward, only to find out that you have to jump through hoops to redeem them. That's no fun.
If you can't be bothered to jump through hoops, you might be better off with a plain vanilla cash-back credit card. The credit card market is very competitive right now, so there's never been a better time to shop around for a better deal.