3 of the Top Credit Card News Stories of 2017
Posted January 5, 2018
- updated January 6, 2018
in News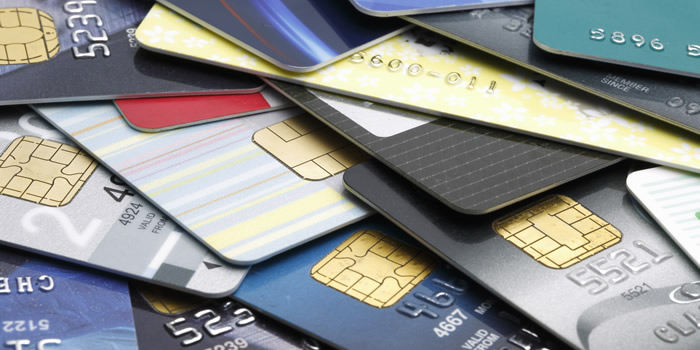 Can you believe 2017 is over? A lot happened in 2017 in the credit card space. Picking the top credit card stories was tough job, but luckily we're up to the task! 2017 saw small businesses score a major win with Mastercard, Air Canada announce it's parting ways with Aeroplan, and of course, the Equifax data breach that's still unfolding as we speak.
Without further ado, here's a closer look at three of the top credit card news stories from 2017.
Small Businesses Negotiate Lower Interchange Fees with Mastercard
Small businesses are the economic engine of Canada, but they're constantly being squeezed by high credit card interchange fees. It was a big win for the little guys when the Canadian Federation of Independent Business struck a deal with Mastercard to lower interchange fees for small businesses". Interchange fees have been lowered from 1.44 percent to 1.26 percent on regular credit cards, representing a 12.5 percent decrease. On premium credit cards, the fees have fallen by as much as 22 percent.
2017 has been a tough year for small business – tax changes, a higher minimum wage and NAFTA renegotiations. It's nice to see them get one win. Let's hope 2018 is a better year for the backbone of our economy.
Air Canada Decides to Parts Way with Aeroplan
In a move that few saw coming, Air Canada announced that it's parting ways with longtime partner Aeroplan come June 2020. But don't despair if you enjoy earning travel reward points on Air Canada flights. Air Canada has decided to go it alone, launching its own travel rewards program.
Although this good news for those who frequently fly on Air Canada, it leaves a lot of uncertainty for Aeroplan cardholders. While it's "business as usual" until the partnership ends in 2020, it's currently unknown if you'll be able to cash in your Aeroplan reward points towards Air Canada flights after this date.
Brands deciding to go it alone on loyalty reward programs is a growing trend. Look for this to continue in 2018. If you're stockpiling travel reward points, your best strategy going forward might be to "earn and burn," since you have little way of knowing when the next major program change will occur.
Equifax Data Breach
Equifax and TransUnion are entrusted with safeguarding our personal data. So, it was shocking to learn when Equifax, a top credit reporting agency, suffered a major data breach that left many Canadian vulnerable to identity theft and fraud for the years to come.
It was first thought that 100,000 Canadians were affected, but those numbers have since been revised down to only 19,000. But, still, that's a huge number! Data that was compromised includes names, addresses, social insurance numbers and, in some cases, credit card numbers. You should have received a letter in the mail by now if you were affected by the Equifax data breach.
The Equifax story is truly unfortunate. You could have done everything right to ensure your personal data was protected, only to fall victim to this data breach through no fault of your own. This should serve as a lesson on how important it is to protect your personal data, as the damage that can result from it being stolen can be catastrophic.
Happy New Year!