Marriott Reveals its New Rewards Program: Marriott Bonvoy
Posted February 9, 2019
- updated March 4, 2019
in Credit Card Tips, News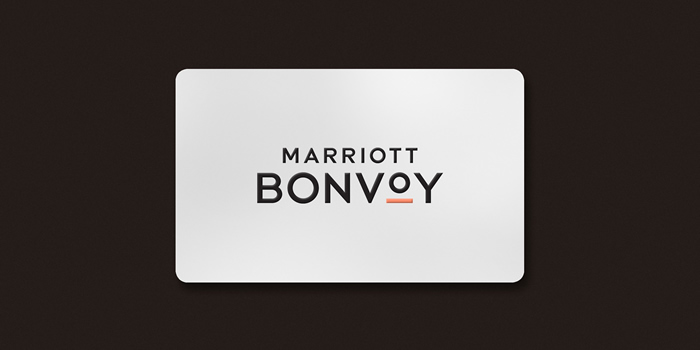 A lot has been happening at Marriott International the past several months. Last summer Marriott International announced its plans to combine its three popular brands – Marriott, Starwood and St. Regis – as one loyalty portfolio. Members waited in anticipation for the new program that promised "unmatched benefits." Now we finally know what it looks like. Here's the inside scoop.
Introducing Marriott Bonvoy
The new name of Marriott's loyalty program is Marriott Bonvoy. Officially, launching February 13th, logos and branding will start rolling out immediately leading up to the big launch. The name is built on the belief that travel enriches us all, but there's a lot more to it. (We'll discuss the meaning of the name later on.)
Last year I had the privilege of attending a Marriott Rewards Moment. I attended a masterclass cook off with Toronto Maple Leafs alumni. It was a once in a life experience! The good news is that Marriott has a slew of exciting moments planned for 2019. Marriott Rewards Moments and SPG Moments will go by a new name – Marriott Bonvoy Moments and will feature approximately 120,000 experiences in 1,000 destinations for redemption and purchase. Iconic brands include the NCAA and FIA Formula One World Champions for sports fans and the Oscars, Coachella Music Festival and the Dubai Jazz Festival for movie buffs and music lovers.
Marriott International may be a global brand, but it has some interesting Canadian-specific data to share. This data shows just how popular the program is in the Great White North.
Last year, Marriott personally curated, developed and launched over 130 unique Canadian Moments experiences (compared to 12 in 2017) thanks to partnerships and hotels directly (i.e. Toronto Maple Leafs, Calgary Stampede, Concerts, TFC games, etc.). That's in addition to the 601 experiences currently available through Marriott's PlacePass partnership, which are available all year round.
Marriott's last big Marriott BonVoy Moment was hosting 50 of rewards members at a Leaf's game on Jan 23.
As of November 2018, Marriott has 5.6 million Canadian loyalty members (that's 14.9% of the Canadian population if we consider Canada has 36.7 million people).
New Elite Tiers
With the exciting launch of Marriott Bonvoy will come two new names for Elite status tiers:
Platinum Premier Elite will be known as Marriott Bonvoy Titanium Elite for members who stay more than 75 nights at Marriott International hotels.
Platinum Premier Elite with Ambassador will be known as Marriott Bonvoy Ambassador Elite. This top Elite status is for members who stay at least 100 nights and spend over $20,000 in a single year. As one of these members, you'll enjoy the highest level of personalization with your very own dedicated ambassador to help plan your travel and cater to your needs one-on-one.
The Marriott Bonvoy® American Express®* Card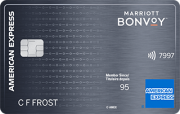 Apply Now
Secure application on the American Express website
Earn up to 75,000 Points

New Marriott Bonvoy® American Express®* Cardmembers: Earn 65,000 Welcome Bonus points after you charge $3,000 in net purchases to your Card in your first 3 months of Cardmembership

Plus earn an additional 10,000 points when you make a purchase between 14 and 17 months of Cardmembership. Offer ends July 24, 2023
The New Name and Bonvoy's Overall Rewards Program Vision
I had the opportunity to sit down with Jennifer Bryl, Director of Marketing and CRM at Marriott, for an interesting one-on-one interview on Marriott Bonvoy. The interview was so interesting that I decided to share it word for word. Here's a transcript of our candid interview with Marriott.
CCC: How did you come up with the Bonvoy name and what does the name mean?
JB: "When we made the announcement of our new program named Marriott Bonvoy, it's one of the final steps in our program integration for Marriott. So we're pretty excited. In August 2018 we announced our new program benefits. That was really the first time that we combined our three brands into one unified program. Although we were marketing and branding it as three separate programs to our consumers and our members, it was really one solidified program on the backend which is a unified program benefits, unified tiers, but we were still branding under three names.
And so we did extensive focus groups globally around the world. We showed them a number of different options and opportunities and creative to go with it and Bonvoy really resonated with them, so that's the name we chose.
Our intention is it's a holistic travel program that really now we can unify all of our brands together. We have 21 brands in Canada and 29 brands in total. Now we're able to finally bring all of those brands under one umbrella, which is Bonvoy. It's also our opportunity to relaunch and reemphasize that Bonvoy's about global experiences. It's also about our moments and it's also an opportunity to truly tell a final story about our benefits in our program. We're really excited about that!"
CCC: What is the overall rewards program vision for the coming year and beyond?
JB: "When we developed the Bonvoy brand, we really wanted it to have a unique standalone identity. We wanted it to speak to our goal of growing, innovating and expanding as a travel program that really focuses on experiences. We wanted the brand and the naming to be fresh, so it didn't have the past history. We wanted it to feel aspirational, but we also wanted it to feel attainable and accessible for all members and all new members that are joining the program. We have a number of different brands. We have luxury brands and flex service brands. We want to make sure the feel of it was attainable and acceptable for all.
The little "o" in Bonvoy with the line underneath represents a horizon. It's because this is a new beginning, new dawn, new era of travel inspiration for us. We had three tiers that were platinum. We introduced a new tier name so that it's less confusing to our members and we've received some positive feedback on that.
What's coming up and what's new and exciting is in March 2019 we're going to be announcing our new category 8 as part of our annual category changes and announcements. This is an effort to appropriately value our portfolio of hotels that are relative to each other and each individual market. Right now we have seven categories and then we'll be introducing category 8, our higher tier luxury brand in certain markets. Some markets won't be impacted by this change, but the benefit right now until we make this change is that our higher elite tiers have kind of been on sale and discounted. Our members are able to redeem for these luxury properties at lower price points.
Another big change that we announced in August and that we will be introducing later this year is peak and off-peak pricing. We made that announcement and said that it's coming in 2019. It really gives our members the opportunity to capture those earned room night stays at cost effective pricing. It will most likely be market-by-market condition. If there's a period where our hotels would go on sale, all the hotels in particular market will be offering less points for a limited time or on the flip side it might be offering more points for a limited time if there's a specific event happening within that particular market. The feedback from a lot of our members is that they're looking forward to the off peak pricing, so that they can really plan their travel around that.
On February 13th the marketing and email creative will change. The Marriott app will be converting to the new look and feel. We are going to retire the Ritz-Carlton Rewards and the SPG app. Finally we will have one app for all of our member booking capabilities and redemption opportunities. That's when the members are really going to feel the tangible effects of this new branding and name change."
CCC: The SPG card from American Express is currently the only Canadian credit card available to earn points with the Marriott program. Are there any plans to issue another co-branded card in Canada?
JB: "As of right now the SPG American Express will stay the same. We're with strong partners. We're really happy to be partners with American Express as our exclusive issuer of our cobrand credit card in Canada and of course we're pleased to continue that partnership with them. They will be our sole partner in Canada for our credit card. What we will be doing is introducing our new Bonvoy creative and identity with them, but we will be changing that out now and then we will be making announcements soon to members when they can expect their new card and when their new identity will be rolled out to them.
I think for now our card members, the most important thing to them is that they can continue to use their existing SPG card to receive all of the benefits and that we will be sharing information soon as to when that new identity will roll out, but for now everything will stay the same and of course their account number will also remain the same."
The Bottom Line
The next several months will certainly be an exciting time for Marriott Bonvoy members. With literally thousands of Bonvoy Moments to partake in, there's something for everyone. New program rollouts have been known to have a hiccup or two. Let's hope this rollout is smooth and seamless.
As always, we'll continue to keep you updated about any important and exciting developments in the coming weeks and months.
---
ADVERTISING DISCLOSURE: CreditCardsCanada.ca has business relationships with some credit card issuers featured on this site. We may receive compensation from these issuers when consumers apply for and/or are approved for a credit card through links on this website. For example, when a visitor clicks on an "Apply Now" button, we may be compensated if that visitor is approved for a card. Read More
American Express is not responsible for maintaining or monitoring the accuracy of information on this website. For full details and current product information click the Apply now link.