TD Unseats CIBC as Canada's Number 1 Credit Card Issuer
Posted April 25, 2014
in News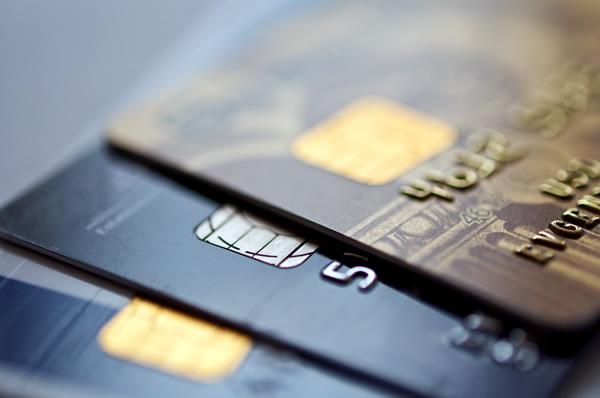 Move over CIBC, there's a new top credit card issuer in town. TD Bank became the top dog when it acquired credit card receivables to the tune of $3.3 billion from CIBC's Aerogold Visa portfolio, after loyalty rewards company Aimia jumped ship from CIBC to TD. TD Bank has been on a credit card buying spree since 2011, buying a whopping $17 billion in credit card assets.
The Big Banks Reign Supreme
TD Bank captured top spot with outstanding credit card balances totaling $14.7 billion in 2013. In a close second place is RBC with $13.4 billion in outstanding balances, while CIBC rounds out the top three with $10.9 billion. This year's ranking comes as a major blow to CIBC, which had held the top spot for almost a decade, since 2005.
TD hasn't been shy about admitting it wants to be the country's top credit card issuer. Late last year TD and CIBC finalized a deal that will see TD acquire 550,000 Aeroplan VISA accounts from CIBC. This adds up to an estimated $19 billion in annual retail spending and $3.3 billion in credit card debt.
The Aimia deal is only the most recent deal in a long string of blockbuster deals. Last year in March, TD agreed to acquire HSBC Holdings' private label-card portfolio for $495 million. TD, which already has more bank branches in the U.S. than Canada, also continued its expansion into the United States, when it acquired $5.7 billion of credit card balances from retailer kingpin Target. Not long before that, TD struck a deal with Bank of America to acquire its widely-successful MBNA MasterCard portfolio for $7.36 billion in December 2011.
ScotiaBank Beefs Up Its Credit Card Business
TD isn't the only big bank beefing up its credit card offering. ScotiaBank, the country's fourth largest credit card issuer is looking to get back into the mix. ScotiaBank currently sits in fourth place with $10.5 billion worth of outstanding balances, ahead of fifth place BMO with $7.85 billion.
ScotiaBank, which has a track record of lagging in the credit card business, is looking to change that by expanding its credit card offering this year and beyond. ScotiaBank sees credit cards as a great way to attract new customers and offer a host of other financial products and services, including lines of credit, mortgages, and mutual funds.
"In an increasingly competitive environment, credit cards allow us to better serve existing customers – and attract new ones," said Brian Porter, Chief Executive Officer of Scotia Bank. "They also provide us with an attractive risk-adjusted return."
Mortgages Slow Down, Credit Card Booming
As the mortgage business has slowed, Canadian banks have been looking to make up the difference through credit cards. Banks have upped the ante through acquisitions and partnerships, with TD Bank leading the charge.
Despite TD Bank's success, ScotiaBank has also seen its fair share of success. It most recently issued 250,000 travel rewards credit cards together with American Express, marking it the most successful credit card introduction in history.
ScotiaBank has also seen much success from its long-stand partnership with Cineplex Entertainment through its Scene VISA and Canada's favorite sport, hockey, with the Scotia Hockey NHL VISA card. The deals are already paying dividends – ScotiaBank saw increased revenue of 6 per cent for the year ending October 31, 2013 to $816 million.
Customers are the Big Winners
With credit cards as the main focus for Canada's big banks, consumers look to come out as the biggest winners. As competition heats up for new customers, look for credit card offers to expand into new niches. For example, the CIBC Tim Hortons rewards credit card is on the horizon. It's also likely that introductory offers will reflect the increased competition – by giving new account holders even more freebies up front.