How to Protect Yourself from Phone Scams
Posted April 22, 2014
in Credit Card Tips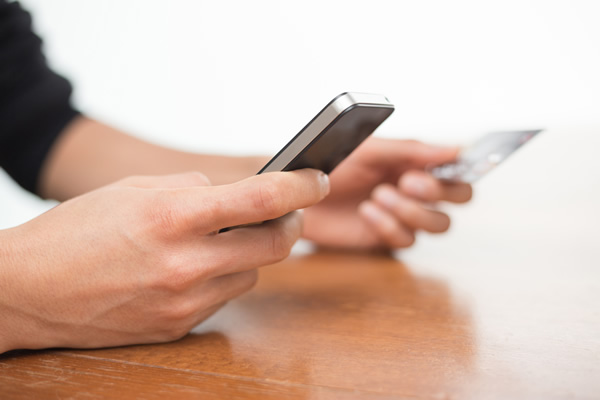 "Hello. According to our records, you're eligible for an increase to your credit limit."
Sounds familiar? Chances are you or someone you know has received this or a similar phone call before. Out of the blue you receive a call informing you that you can increase your credit limit. If it seems too good to be true, that's because it usually is.
Credit card companies don't typically phone you up unannounced – that's the first sign of fraud. Phone fraud is a serious threat – fraudulent e-commerce, telephone, and mail purchases added up to a whopping $268,573,473 in 2012, according to the Canadian Bankers Association.
Phone Scams Still Prevalent
With the rapid growth of the Internet in recent years, you'd think criminals would move the majority of their illegal operations online. Unfortunately, fraudsters are still relying on tried-and-true methods like phone scams to bilk unsuspecting Canadians out of their savings each year.
Thousands of Canadians receive phone calls like this a year. Similar to credit card skimming, phone scams are a faceless crime. It's often difficult for police to track down the perpetrators. While a lower interest rate or a higher credit limit may seem tempting, it's important to use your better judgment and hang up the phone.
Here's How Phone Scams Work
If you've received a phone call like this before, you're usually asked to press "1" to speak with an operator. The phone call is then connected to one of the fraudsters, posing as a customer service representative from your credit card company. Criminals are hoping to cash in on credit cardholders who are desperate and maxed out.
The problem is that instead of helping these vulnerable people, the criminals are taking advantage of them, causing them even more financial hardship. Most Canadians aren't well informed when it comes to credit card regulations and they are seen as easy pickings for criminals.
As the saying goes, there's no such thing as a free lunch. Credit card holders are typically asked for a fee up front of about $700. Instead of increasing the cardholder's credit limit or lowering their interest rate, they're provided with basic information on how to deal with their financial institution. The unfortunate part is that all this information is available for free online on government websites like the Financial Consumer Agency of Canada.
How to Fight Back
If you receive a phone call like this, you should immediately hang up and contact your credit card company to see if they phone call was really from them. If your credit card company confirms it wasn't, you should immediately contact your local police department or the anti-fraud centre. You might not have fallen for this scam, but someone will eventually. It's better to help shut down these criminals before someone becomes a victim.
Protecting Yourself from Phone Scams
Phone scams are a lot like phishing scams, where fraudsters request your credit card by email. You should treat the telephone like the Internet and never provide personal information. Credit card companies rarely contact you by phone or email for commercial purposes; it's usually the cardholder that initiates the call.
If you receive a phone call from someone claiming to be from your credit card company, you should immediately hang up the phone and call their toll-free number. If the representative has no knowledge of the phone call you received, chances are you just avoided becoming a victim of fraud.