Air Miles Set to Expire: Have You Redeemed Your Miles?
Posted August 4, 2016
in Credit Card Tips, News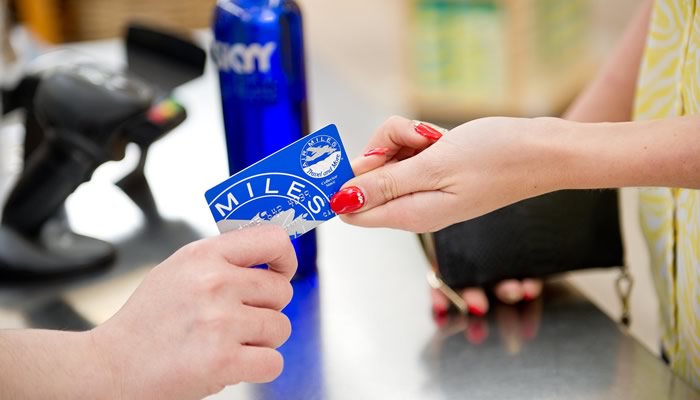 "Do you have Air Miles?" It's question many of us have been asked by the perky cashier behind the counter at our favourite retailers. Air Miles is one of Canada's most popular travel rewards, but that popularity has recently turned into cardholder outrage with the revelation that miles would soon start to expire.
Many years ago Air Miles quietly made an announcement about an expiry policy. With miles set to expire starting next year, what has many Air Miles cardholder up in arms is that the lack of communication from Air Miles. There haven't been any friendly reminder notices in the mail. In fact, there hasn't been any communication since 2011. If CBC News reporter Sophia Harris hadn't written a series of articles on the miles expiring, many cardholders wouldn't have known until it was too late.
Why Do Air Miles Expire?
In 2011, Air Miles introduced a new policy whereby miles older than five years would start to expire on a quarterly basis. For anyone with miles collected before January 1, 2017, those miles have to be redeemed before December 31, 2016, or else they will expire. After that any miles earned from 2012 onward will start to expire quarterly as they hit their five-year anniversary.
Although it doesn't make sense from a PR standpoint, It does makes sense from a business standpoint to set an expiry date on Air Miles. Unredeemed Air Miles represent a big liability on the books of Air Miles. It's hard for Air Miles to know when you'll redeem your miles. You could hold onto your Air Miles for years and decide to cash them in all at once. This creates uncertainty for the company.
Air Miles isn't the first travel reward credit card that's introduced an expiry policy. Aeroplan tried to do it a few years ago. This resulted in a class action lawsuit being launched against Aeroplan. Under Aeroplan's policy unredeemed miles older than seven years would start to expire. After a public outcry, Aeroplan backtracked and cancelled its controversial expiry policy.
Frustration in Redeeming Miles
Ever since CBC blew the whistle on expiring Air Miles, cardholders have been scrambling to redeem their miles. Many have expressed frustration over redeeming their miles for anything of value. Previously you could redeem your Air Miles for gift cards, but for any miles earned before 2012 you're not able to. Instead you can only choose from the "dream" rewards section with high redemption. How rude!
That's not all. Air Miles has been accused of hiding rewards from cardholders. According to this CBC article, cardholders are blocked from seeing desirable rewards even when they have enough miles.
The Bottom Line
This isn't the first time travel reward programs have introduced expiry policies and it won't be the last. If you're hoping to stockpile a bunch of points for a trip around the world in your golden years, you might think twice. If an expiry policy is introduced, this could throw a wrench in your plans.
Although travel reward programs have generally improved and become more flexible over the years (Aeroplan now lets you redeem points to cover surcharges), if you find them too much of a headache, you might be better off with a simpler cashback credit card. The Tangerine Money-Back Credit Card is a great one to add to your wallet.
Photo credit LCBO Media Centre via flickr