Fintech Firms Give Canadians Access to Their Credit Score for Free
Posted July 7, 2016
in Personal Finance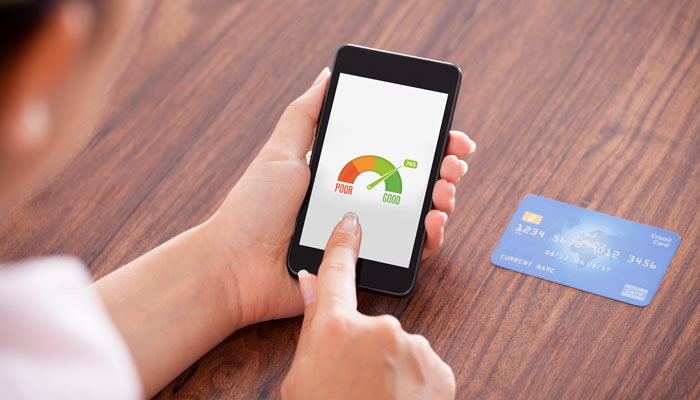 Fintech (short for financial technology) is reshaping the financial industry. Mobile payments arriving at Canada's big banks is only the beginning. If you wanted to know your credit score, previously you had to pay Canadian credit bureaus Transunion or Equifax up to $24 – not anymore. Thanks to Fintech firms like Borrowell and Mogo, you can access your credit score online for free.
Getting your credit score for free is easy – it's even easier than getting your credit report. In less than five minutes you can sign up for your no-strings attached credit score (you won't even need to take out a loan just because you used the service). Best of all, your credit score won't take a hit from checking it. That's because accessing your credit score with Borrowell and Mogo is considered a "soft check."
What's the catch?
Several companies in the U.S. also allow consumers to access their credit score for free. The "catch" is that these companies use your data to advertise financial products and services to you which match your credit profile. That's not necessarily a bad thing, but it should be understood that these companies are in business to make money.
For example, in order to get your free credit score from Borrowell you must consent "to allow Borrowell to obtain and periodically refresh my credit score to present me tailored personal finance information, recommendations and offers."
Why Your Credit Score Matters
Your credit score is the magic number lenders look at when deciding on whether to extend you credit. Unless you can afford to pay for major purchases like a house or car in cash, maintaining a good credit score is crucial so you'll be approved for a mortgage or car loan. There are several factors that affect your credit score: your payment history, amount of debt, length of credit history, types of credit and credit inquiries.
Despite your credit score being such an important number, it remains a mystery for many Canadians. 56 percent of Canadians said they've never checked their credit score, and only 14 percent check it annually, found a 2015 recent survey by BMO Bank of Montreal. With credit scores now available for free, there's no good excuse for not requesting it.
Credit Scores and Relationships
Did you know those with good credit scores have a better chance of relationship success? According to research by the Federal Reserve Board, the higher your credit score when you begin a relationship, the less likely you are to break up after the first few years.
Good credit doesn't just come in handy when you're in a relationship. It's also helpful for those in the dating scene. When it comes to finding a soulmate, millennials are choosing those with good credit over good looks (mom would be proud). 67 percent of millennials surveyed said they'd choose a partner with a good credit score over good looks, finds a poll by digital financial company MOGO.
This shouldn't come as any surprise. Money leads to arguments for a lot of couples. As the saying goes, opposites attract. If your partner and you have different money personalities – you partner's a spender, while you're a saver – it can lead to countless arguments. A bad credit score could be an indicator of financial mismanagement, potentially putting your long-term financial goals as a couple in jeopardy.
The Bottom Line
Providing Canadians with their credit score for free is a move in the right direction. Now you'll be able to monitor your credit score for free to ensure it's trending in the right direction. A good credit score can mean more favourable lending terms, such as lower interest rates with lenders, which will help you be debt-free sooner, so it's worth the effort.