Don't Regulate Credit Card Interchange Fees, Increase Competition: C.D. Howe Institute
Posted October 31, 2014
in Economy, News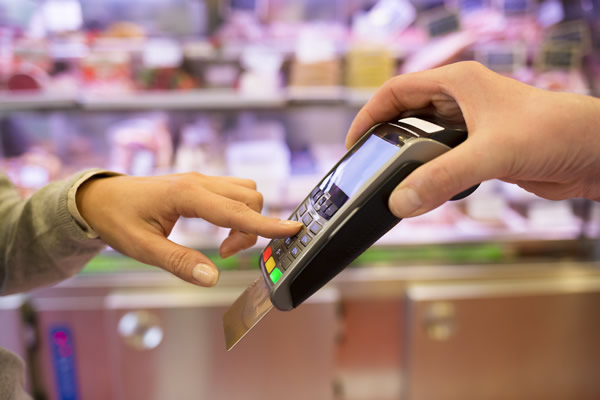 The C.D. Howe Institute is the latest to weigh in on a topic that's been in the headlines a lot lately: credit card interchange fees. Mati Dubrovinsky, a senior policy analyst at the C.D. Howe Institute, wrote an interesting piece for the Globe and Mail on why lower fees is not the answer.
Rather than regulating fees, the C.D. Howe Institute would like to see increased competition. The left-leaning think-tank suggests Paypal and Apple Pay could soon be major competitors for credit cards. We've heard from retailers and card associations, so let's hear from a highly-respected third-party.
Ongoing Negotiations with MasterCard and Visa
The negotiations between the Department of Finance and MasterCard and Visa seem to be moving at a snail's pace. Don't get me wrong, credit card interchange fees are a complex issue, however, small businesses are stuck paying existing fees until an agreement is reached.
The negotiations are all or nothing and the stakes couldn't be higher. The ultimate goal is for the card associations and major banks to agree to a voluntary reduction by 10 per cent for interchange fees; failing that, the government has promised to step in with regulation. With a federal election less than a year away, the clock is ticking on an election platform promise.
Retailers Hurting From Interchange Fees
If you're like most cardholders, you probably swipe or tap your credit card without giving it much thought. While interchange fees may not seem like a big deal for customers, they certainly are for smaller retailers. Every time you make a credit card purchase, interchange fees gobble up between 1.5 per cent and 4 per cent of the purchase price for retailers. Besides reward points, interchange fees go towards maintaining credit card networks, data verification and fraud protection.
Currently retailers are caught between a rock and a hard place. Although some retailers break the rules, a retailer is not allowed to refuse premium credit cards, add a surcharge or outright refuse credit cards for smaller purchases. Although a retailer can pick and choose whether to accept American Express, MasterCard or Visa, that's where the freedom of choice ends.
While retailers may argue that not being able to add a surcharge squeezes their margins, credit cards do offer many often overlooked benefits. Not only do credit cards reduce a retailer's cost for handling cash, credit cards limit theft and provide convenience for customers. In fact, many retailers would lose business by not offering credit cards as a method of payment, as some customers outright refuse to shop at a place that only offers cash and debit.
Increased Competition is the Solution
With new payment technologies on the forefront, Canada could find itself falling behind. Although mobile payment hasn't taken off, that could change in the years to come. The credit card industry is an oligopoly with MasterCard and Visa calling the shots. The C.D. Howe Institute would like to see the introduction of new competition with help of the Department of Finance. Although competitors like PayPal have been around for years, the government needs to do a better job of integrating these players into our payment system. Instead of negotiating lower interchange fees, the federal government should focus its energy on bringing in new competition.
The Bottom Line
While everyone may not agree on the solution to lower interchange fees, most agree the status-quo isn't working and something must be done. It will be interesting to see what the end results are in the weeks to come. A combination of increased competition and lower interchange fees looks to be the best solution.