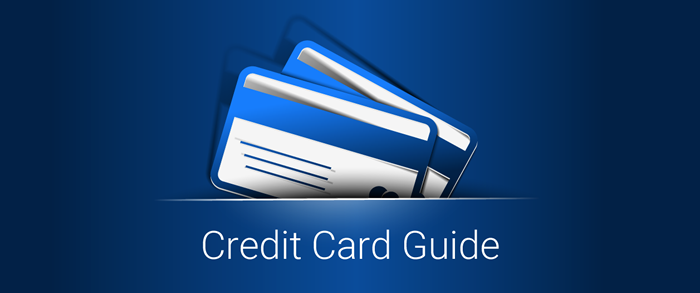 The purpose of this 8 step credit card guide is to, well…guide you through the process of choosing, using, and managing a credit card responsibly. Through responsible use, we're strong believers that credit cards can help improve people's finances. This guide will help prepare you for that journey.
Most of us have heard the horror stories of misusing credit cards. Exorbitant fees, sky-high interest rates, and financial ruin are all there in gruesome detail. On the other side of the coin, financial writers tout the virtues of credit cards; rewards, credit-building, and convenience.
We're not here to sugar coat the reality of using credit cards – if credit cards are not used responsibly, bad things can and do happen!
Credit Card Guide – Table of Contents
1. Are you ready for a credit card?
Deciding to get a credit card is a major financial decision not to be taken lightly. Before you apply for a credit card, it's important to understand how credit cards work and to determine whether you're ready to take on the added financial responsibility that comes with using a credit card. While a credit card can be a useful financial tool if used properly, you can also find yourself in debt quickly if you let your spending spiral out of control.
What to expect
Using a credit card to make a purchase is simple – just slide the card in the reader, press a few buttons and you're on your way. But that's just the beginning of your responsibility of using the card. Here's a brief description what to expect when using a credit card:
Make a purchase (the fun part!)
At the end of the billing cycle you will receive a bill from the credit card company for the purchase(s) you made. You will have at least 21 days to pay the entire balance and incur no interest charges. This is known as the interest free grace period.
If you don't pay the entire balance by the due date, you will incur interest charges on the remaining balance.
If you don't pay anything by the due date you will incur a late fee in addition to interest charges.
If you completely blow off the credit card bill, your account will go into default, severely damaging your credit.
By simply paying off your credit card bill in full and on time, every month, it is possible to never pay a dime to the credit card company. That is the goal, and the "secret" to using credit cards!
Understand the costs associated with credit cards
Annual fees and interest charges are the most common costs associated with credit cards. However, when you read the terms and conditions of credit card accounts, you will find a long list of other fees that can bite you unexpectedly. Before signing up for any credit card, make sure you understand the costs and fees!
Being ready means having financial discipline
Having financial discipline is knowing what you can afford and acting accordingly. For best results, only purchase what you can afford to pay off in full by the end of your grace period. A credit card isn't a blank check to buy whatever you want. You should still continue to save towards things you want to buy.
It's important to understand your credit limit does not represent "your" money – it's borrowed money that you'll need to pay back. With credit card interest rates of 20 per cent or higher, carrying a balance on your credit card is the most costly form of debt next to payday loans.
It's important to track your spending. While it might be tempting to whip out your credit card for an impulse purchase, you don't want to end up with a hefty credit card statement at the end of the month you can't afford to pay.
If you're not prepared to use your credit card responsibly and pay off your balance in full each month, you're probably not ready for a credit card. Overspending on your credit card can ruin your credit score and in some extreme cases, lead to bankruptcy, so it's important to use your credit card responsibly.
---
2. Choosing the right credit card
It's important to choose a credit card that aligns with your spending habits and goals. With over 100 different cards to choose from, it may be temping to jump at the first "pre-approved" offer you get. But that "great offer" might turn out to be a bad deal depending on how you actually use the card. As with any financial decision, proper planning will always pay off over impulsiveness.
Credit card categories
Credit cards are categorized by the features and benefits they offer. To get the best deal for your unique situation, be sure to choose a card that fits with your spending habits and goals.
Low Rate – If you carry a monthly balance or are financing a major purchase. To qualify for the best interest rates, your credit history should be well established and free of late payments and delinquent accounts.
Cash Back – You use your credit card for everyday purchases AND pay off the balance each month. Take advantage of bonuses that allow you to earn more cash back in select spending categories. These bonuses can really add up!
Points – You want a flexible rewards program with lots of redemption options. Take some time to review your bank and/or credit card statements to see where you frequently spend money.
Sign-up Bonuses – Get a sign-up bonus or take advantage of introductory rates with special credit card deals and promotions. Deals change frequently so keep an eye out for new offers.
No Annual Fee – When paying a fee is completely out of the question. Look for a rewards card with no annual fee to maximize your earning potential. Take advantage of introductory rate offers to save even more on your purchases or balance transfers.
Travel – You travel frequently and want enhanced travel benefits or insurance. Be sure to compare loyalty programs to get the best return on your rewards. Annual fees are common with high-end travel cards. Explore the benefits of these cards – you might find the benefits far outweigh the fee.
Premium – You want premium features and benefits, and don't mind paying an annual fee. Look for a rewards that matches your spending habits to maximize your earning potential.
Balance Transfer – You want to lower interest payments and pay off your current credit card debt faster. Transferring high interest debt to a low rate card can help cut your debt quickly. Take advantage of low or 0% introductory rate offers to save even more on your existing balances.
Secured – You've recently moved to Canada, keep getting denied for a credit card, or found yourself with a not-so-impressive credit score. By using a secured card responsibly, your credit history (and score) will improve over time. Be sure to compare features and fees.
If your optimal credit card doesn't fit in just one category, don't worry! Many credit cards have a number of these benefits all in one. To find a card that meets ALL of your criteria, try our Search & Compare page.
---
3. How to compare credit cards
Once you determine the correct type of credit card for your personal spending habits and financial goals, it's time to take a look at individual credit card offers. Here are the most important factors to consider when comparing credit cards.
Interest Rate: While you should try to avoid carrying a monthly credit card balance, in some cases using a credit card to finance some purchases makes sense. In such cases, it's best to have a credit card with a low interest rate. The lower the interest rate, the lower your interest payments will be. Use a credit card calculator to help understand the true costs of carrying a monthly balance.
Fees: For the best credit card experience, know exactly what fees will be levied against your account before you start using a card. The annual fee is usually pretty obvious, but other fees can be buried in the fine print. Look at the balance transfer fees, over limit fees, and foreign transaction fees. Make sure you understand the details of your account so there are no surprises.
Rewards program: Does the rewards program fit your needs? Look at your redemption options, as well as what sort of cash back or points you can earn. If you travel a lot, choosing a miles card can be a good idea. Cards that give you extra points or cash back for gas purchases are a better choice for those with commutes. Think about your life, and what you are likely to use.
Introductory deals: Compare introductory, or "sign-up bonus" offers. Find out how long the introductory credit card interest rate will last. Be sure to read the fine print so there are no surprises when the intro rate expires.
Perks: Look for other perks from the credit card issuer, such as travel insurance, car rental insurance, fraud protection, extended warranties, price protection, and other perks. Find out what terms are available, and choose a card with the perks that fit your lifestyle.
---
4. How to apply for a credit card
Now that you've set your sights on the ideal credit card, it's time to apply. If you have a good credit score you should have no problem being approved for a credit card. When applying for a credit card, you'll need the following information:
Full legal name
Current & previous address
Employment details
Income information
Additional personal information
Applying in Person: You can apply for a credit card in person at a bank or kiosk. Be sure to have all the identification you need when you're ready to apply. If you go into a bank to apply for a credit card, you might need to show documents.
Applying Online: Applying for a credit card online is generally the fastest and safest way to apply. All online credit card applications are secured with SSL encryption technology which protects your data from the bad guys. In may cases your application decision will be reported immediately.
Don't apply for too many credit cards. Applying for many credit cards in a short amount of time can negatively affect your credit score. Hard inquiries like that can ding your score, and make it harder to get approved for your next loan.
Check your credit rating. If your credit report contains negative items, you might not qualify for some cards. If your credit card application is rejected, there are steps you should take.
---
5. Credit card management best practices
Credit cards are valuable financial tools – when used responsibly. Here are the best practices for the use and management of your credit cards.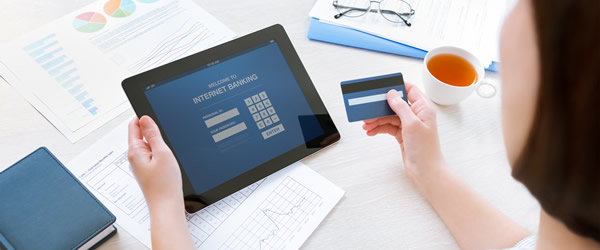 Live within your means: Make sure that you can afford what you buy – even when you buy on credit.
Track your spending: Keep track of where you spend your money. This way, you will be less likely to overdraw your account. It's also a good idea to track your credit card spending as well, so that you avoid going over your limit.
Have a plan: You should have a plan for your money. Budgeting your money can help you pay your loans down faster, avoid carrying a credit card balance, and keep you out of debt.
Make on time payments: The most important factor in your credit score is your payment history. If you miss payments, or are habitually late, that will be reflected in your score and mean added fees, a lower credit score, and higher interest rates when you apply for loans.
Keep your debt level low: Your total debt payments should be no more than 35% of your monthly income for a better credit score.
Don't close your oldest accounts: A longer credit history can help your credit score, and help you appear more responsible.
Have different types of credit accounts: One of the factors considered by lenders when it comes to your credit is the different types of accounts you have had in the past. A mix of revolving accounts and installment accounts is preferred.
Monitor your bank accounts: Monitor your bank accounts and credit card accounts. Reconcile your statements regularly to make sure your records match. You can also check your accounts online to catch fraudulent charges sooner.
Check your credit report regularly and fix mistakes: You are entitled to a free copy of your credit report when you write in under certain conditions. Make sure that there are no fraudulent accounts, and that errors are fixed. Inaccuracies can lead to lower credit.
---
6. Credit card security best practices
Credit card fraud is a major problem for cardholders and credit card issuers alike. In 2013, over 693 thousand accounts were the victim of credit card fraud, with an average loss of $671 per account (Source: Canadian Bankers Association). Here are our best tips for protecting yourself from fraud.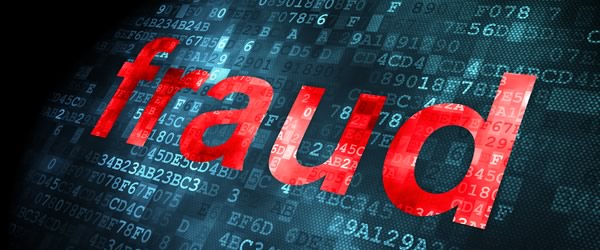 Don't Let Your Credit Card Out of Sight: Although you may have more than one credit card, you should try to only carry the cards you'll be using that day. If your wallet is stolen, fraudsters won't have a wallet full of credit cards to shop with.
Shred Your Statement: If you still receive your statement in the mail, you should buy a paper shredding machine. By simply tossing your statement in the recycling, you're leaving yourself open to credit card fraud.
Safeguard Your Credit Card Information: You should only give out your credit card information to those you trust. Never share your credit card information over the phone or Internet unless you initiated the contact.
Be Careful When Entering Your Credit Card Online: Never enter your credit card information from a link you click from an email.
Review Your Statement: You should get in the habit of regularly reviewing your statement. By checking it weekly you can help avoid nasty surprises when you receive your statement in the mail a few weeks later.
Report Fraud Right Away: If you find a fraudulent charge, you can reverse it right away and alert the credit rating agencies to red flag your account.
Your PIN: You should never share your PIN with anyone, as you could be voiding your credit card company's zero-liability policy and be held liable. When choosing a PIN, you should choose a PIN number that's not easy for thieves to figure out. You should avoid using obvious PINs like your year of birth or your house number. If a thief found your wallet with your credit card inside, those would most likely be the first numbers he or she would try.
---
7. Plan for the unexpected
When you have a credit card it's important to plan for the unexpected. Here are some tips for preparing ahead of time.
Know your credit card company's phone number: If your card is lost or stolen, you should report it right away. This is important especially if you're travelling abroad and you run into issues with your credit card. Write them down or put them in your phone. Here's a handy list to get you started: Credit card company phone numbers
Have a list of monthly auto-bills: Similar to bank accounts, switching credit cards can be a pain if you're not prepared. To make the transition easier, it's a good idea to have a list of monthly auto-bills that will need updating if your credit card number changes.
Is your card suitable for emergency financing?
A lot of Canadians consider their credit card their emergency fund – although your credit card can help with your short-term cash flow needs, if you're not able to pay off your balance in full by the end of the grace period, you could find yourself paying interest at 19.99% or higher. Here are some less costly alternatives to using your credit card in an emergency.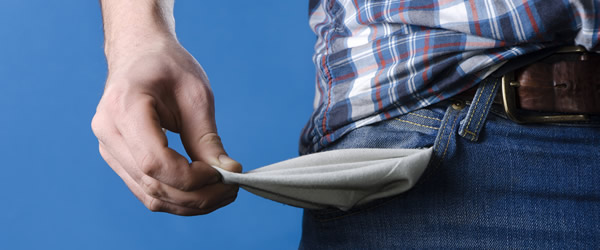 High Interest Savings Account (HISA): HISAs are easily accessible and allows your money to grow until you need it. You can usually transfer the funds to your chequing account in only two to three business days. Your Tax Free Savings Account (TFSA) can be an ideal place for emergency fund. A good rule of thumb is to save three to six months' living expenses.
Line of Credit: It's a good idea to set up a line of credit ahead of time, so it's there when you need it. If you run into an emergency, the funds can easily be transferred to your chequing account. Best of all, you only pay interest on the amount you withdraw.
Home Equity Line of Credit (HELOC): If you're a homeowner, you can set up a HELOC with your financial institution at a much lower interest rate than an unsecured line of credit. A HELOC is a revolving line of credit backed by your most valuable asset, your home. You can unlock up to 65% of your home's value in an emergency.
---
8. Staying competitive – Make sure your card is working FOR you.
It's important to make sure your credit card is working for you. Just because a credit card was beneficial when you were a student in university, doesn't mean it's the best fit later in life. Plans, finances, and families change – make sure your card is still a good fit. Let's look at some things to make sure your credit card stays competitive.
Family Change: Similar to your will, it's important to review your credit card when you go through a family change, such as getting married, the birth of a child, or the death of a family member. When you're single a cash-back credit card may work best, but when you get hitched and you're running all the errands, you may be better off with a premium credit card. It's important to look at if your credit card needs have changed.
Everyone loves credit card rewards – especially credit card "super users". While rewards are great, sometimes you aren't getting the biggest bank for your reward buck. Here are some signs you credit card may not be working for you.
Rewards you're Not Able to Use: If you're unsure if you'll ever be able to use the rewards, your best bet is a cash-back credit card. With most cash-back credit cards you aren't limited in your reward redemption – you can use the cash reward as you see fit.
Annual Fees More Costly Than the Rewards Earned: Most premium credit cards come with an annual fee – before you sign up, you should ask yourself whether you'll get your money's worth.
Credit Cards with Reward Caps: Some reward credit cards have reward caps – limiting your reward earnings when you reach a set spending limit. If you're a big spender, it's important to be aware of this to maximize your rewards.
Rewards with Expiry Dates: If you're a low spender, it can take you months – or even years – until you've earned even reward points to redeem. It's your responsibly to monitor when your rewards will expire.
---
Our goal is to empower cardholders with the information they need to use credit responsibly, without the burdens of excessive debt.
We hope this guide will help prepare you for the responsible use of credit cards. For additional information we encourage you to check out our Credit Card Education Centre. The resources in the Centre are designed to help educate cardholders of all types on the responsible use of credit.