Costco Switches from AmEx to MasterCard
Posted September 25, 2014
- updated June 20, 2016
in News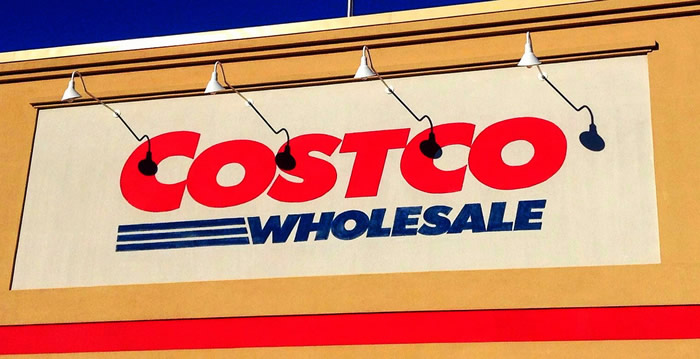 Costco customers will have to use a new credit card next year. The wholesaler failed to come to a new agreement with American Express. Costco shoppers will be able to use AmEx at its stores until December 31st – after that AmEx cards will no longer be accepted. With 88 stores across Canada, Costco is one of the country's largest retailers. The negotiation breakdown comes as a blow to AmEx, who just recently launched two cash-back credit cards.
AmEx Relationship Comes to An End
The end of the partnership between Costco and AmEx comes to a surprise to a lot of customers. The two companies had an agreement in place since 1999. AmEx was the only credit card Costco accepted; the only other payment options are debit and cash. The move only affects Costco locations in Canada; the wholesaler will continue to accept AmEx in the U.S.
We have some good news for those affected by the switch. Costco members with a TrueEarnings card will be able to continue to earn cash rebates until the end of the year.
AmEx and Costco are being tightlipped about what lead to the breakdown in negotiations. "The credit card relationship between American Express and Costco Wholesale Canada will not be renewed when it expires on Dec. 31," said Costco vice president of marketing and membership Lorelle Gilpin.
AmEx isn't shedding much light either. "The terms of the contract were up, AmEx and Costco entered into negotiations and were unable to come to terms," said David Barnes, a spokesman for AmEx.
Costco Switching to MasterCard
Customers need not to worry – Costco will still accept credit cards as a method of payment. Starting January 1, 2015, Costco will begin accepting MasterCard. Not surprisingly, Canada's most widely accepted credit card association sees the new partnership as a great opportunity.
"This is a huge opportunity for MasterCard and Costco to increase membership, offer more value, better benefits and increased savings for cardholders and Costco members," said MasterCard Canada president Betty DeVita.
Although Costco will accept MasterCard credit cards from any issuer, it's entered into a special agreement with Capital One. The Capital One Canada co-branded MasterCard will also act as a Costco membership card.
"We have always believed that success comes from working with outstanding companies that share our motivation to deliver great value, loyalty and an exceptional customer experience," said Capital One Canada president Shane Holdaway. "Our relationship with Costco and the new Capital One Costco MasterCard represent that philosophy perfectly and aligns with our vision to continue growing our credit card portfolio in Canada."
Merchant Fees Not Just Upsetting Small Business
Small businesses aren't the only ones up in arms over rising merchant fees. A growing number of retailers – big and small – are pushing back over merchant fees. Industry observers say merchant fees were likely the key sticking point in the negotiations between AmEx and Costco.
What are merchant fees? Every time you make a purchase by credit card, between 1 per cent and 3.5 per cent goes to your credit card issuer. Who pays these fees? Retailers – in fact, retailers paid as much as $7 billion last year alone in credit card fees. The premium credit cards are even worse for retailers – although cardholders receive better rewards, issuers charge retailers as much as 3.5 per cent.
Merchant fees mean a lot, especially in the retail industry where profit margins are already razor thin. Despite collecting $2.28 billion in membership dues last year, Costco has some of the thinnest profit margins in the industry.
Costco likely received a discount on merchant fees due to its exclusive partnership with AmEx, although apparently that wasn't enough to save the 15 year relationship. The breakdown comes amid growing pressure from the federal government for credit card associations to voluntary reduce merchant fees by 10 per cent.
The Bottom Line
The switch from AmEx to MasterCard will represent a major change for Costco's 110,000 members who pay by credit card. As more details come out on the new Capital One Costco MasterCard, CreditCardsCanada.ca will be sure to cover the card launch.