Can You Deactivate Contactless Payments on Your Credit Card?
Posted July 24, 2014
- updated May 11, 2016
in Credit Card Tips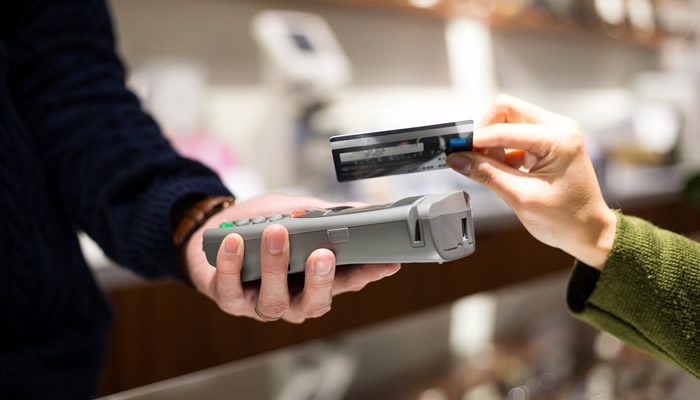 Contactless payments offer consumers a faster, more convenient way to make everyday purchases. Instead of inserting or swiping your credit card, you can wave your MasterCard PayPass or Visa payWave; the purchase is then authorized, processed and billed in one fell swoop – no signature required!
While contactless payment saves time, some consumers don't feel at ease with the new method of payment. What if your credit card is lost or stolen? Could fraudsters go on a shopping spree at your expense? Some consumers have gone as far as asking their credit card issuer to disable contactless payment.
The Rise in Popularity of Contactless Payment
Credit cards have enabled Canada to transform from a country that relies on cash for everyday purchases to a cashless society. Major credit card issuers like MasterCard and Visa have been quick to take advantage of this trend, offering MasterCard PayPass and Visa payWave to cardholders. You can now even make contactless purchases using your debit card with Interac Flash Services.
Ever since being introduced, contactless payments have been a smashing success in Canada. In fact, Canada is leading the charge worldwide. Since 2005, over 240 million transactions have been made by MasterCard PayPass in Canada, the highest of any country in the world. MasterCard also says 1 in 10 store purchases are now made with a PayPass-enabled credit card. (Source: MasterCard)
Can Cardholders Disable Contactless Payment?
With most credit card issuers offering contactless payment, finding a credit card without this feature can be like finding a needle in a haystack. You could be perfectly happy with your credit card until one day your issuer sends you a brand-new credit card with contactless payment.
While you may benefit from the added security of Chip-and-PIN technology, purchases under $50 can be made without a signature or entering your PIN. Some cardholders simply don't feel comfortable with contactless payment. What if you want to disable contactless payment? Can it be done?
This situation recently happened with a TD Bank credit cardholder. When the cardholder requested to have the contactless payWave chip in his TD credit card deactivated, he was told the bank couldn't do it. TD Bank said it does not have the ability to disable this technology because contactless capability is an embedded part of the Chip-and-PIN technology. TD said it already offers a high level of security with powerful encryption measures for added protection.
Zero-Liability Protection
The majority of major credit cards offer fraud protection regardless of the amount of your purchases. If your credit card is lost or stolen, you're most likely covered under your credit card's zero-liability policy. This is especially important with contactless payment methods, as a fraudster can easily rack up a lot of small charges in a short period of time. Some zero liability policies only cover credit card transactions that require a signature (not Chip-and-PIN), so it's important to review your credit cardholder agreement carefully for the exact language of your liability protection.
Encryption
Contactless payment has made it a lot easier to make small everyday purchases while also offering cardholders the added protection of encryption. All the credit card's information is encrypted on an embedded microchip. It's a lot more difficult for criminals to steal your Chip-and-PIN credit card with skimmers. If your credit card is lost or stolen, the damage is likely to be limited, as the criminal won't be able to make in-store purchases over $50 without your PIN.
The Bottom Line
It's hard to fight the rise of contactless payment – it's the wave of the future. With credit card fraud on the rise, it's important to take the necessary precautions to protect yourself. Unfortunately, cardholders aren't able to disable contactless payment, but they can protect themselves by choosing a PIN that's difficult for criminals to figure out. Even if your credit card is lost or stolen, in most cases you're protected by zero-liability, so you won't be held responsible for any purchases made by fraudsters.