Amazon Credit Card Reader on the Way: Good News for Consumers and Small Business
Posted August 5, 2014
in Business, News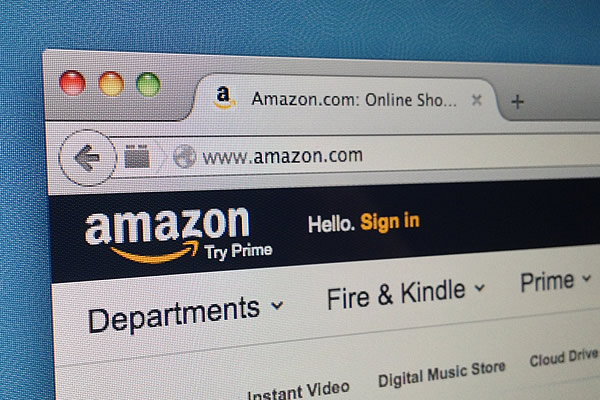 Move over PayPal and Square, you've got company! The battle to win over customers is heating up, as Amazon is jumping into the highly-competitive credit card space. It seems like every year we're told it will be the year of mobile payments, yet consumers remain hesitant to give up their trusty credit card.
Amazon seems to have found some middle ground with its new device that can be used to validate credit card payments. Not only does it offer consumers a new convenient way to make purchases, it also offers small business an alternative to costly point of sale devices.
Details on the Amazon Credit Card Reader
According to multiple sources, the Amazon Credit Card Reader will be available for purchase by retailers starting August 12th for only $9.99US. The release of the Amazon Credit Card Reader comes on the heels of the release last month of Amazon's mobile wallet app. Available for Android and Amazon devices, the app allows consumers to store gift cards, memberships and loyalty cards all from one convenient location. Although the app doesn't support credit cards, that could soon be on the horizon.
Mobile Payments Struggling to Win Over Consumers
Over half of Canadians own a smartphone, according to an annual report published by the CRTC. While Canadians have been fast to adopt smartphones, we haven't been as quick to adopt mobile payments. In fact, the adoption of mobile payments seems to be moving at a snail's pace. Despite big names like Google and PayPal offering mobile payments, consumers have been hesitant to replace their credit card with their smartphone to make purchases. This comes as rather shocking, as we rank among the highest in the world for cashless transactions. You'd think using your smartphone to purchase goods and services would be a natural extension. Think again.
Mobile Payment vs. Credit Card Payment
The only companies that seem to be making any headway are PayPal and Square. Both companies already offer consumers the convenience of mobile payment. Instead of relying on a traditional point of sale device, you can use plus-in dongles to conveniently make credit card purchases.
Who is Amazon targeting with its credit card reader? While it would be nice to see the world's largest retailers like Wal-Mart and Target accept it, it will need to prove itself first with smaller retailers.
Amazon Credit Card Readers offer a distinct advantage over traditional point of sale devices – it comes on the cheap. For under $10, small businesses can accept credit card payments – that's a lot cheaper than a point of sale device! It's a win-win situation for consumers and retailers – not only do consumers now have the convenience of credit card payments at small mom and pop businesses, small businesses can save money and don't have to pay an arm and a leg to offer credit card transactions.
Mobile Payments Popular with Small Business
As Canada has become an increasingly cashless society, we've even started using our credit card for small purchases. Small businesses have been hesitant to adopt credit cards as a method of payment due to the costly transaction fees, which can really take a bite out of the bottom line. Although we don't yet know the transaction fees of Amazon Credit Card Reader, one can only assume they will be lower than traditional credit cards. Small businesses will finally be able to accept small purchases without the worry of costly transaction fees.
Amazon isn't the only company interested in offering mobile payments. Rumour has it Apple will offer mobile payment on the next iPhone set to launch in September. Although the details aren't finalized yet, with a major player like Apple jumping on board, this can only be good news for the success of mobile payments.
The Bottom Line
Could this finally be the year of mobile payments? Only time will tell if consumers will jump on the mobile payment bandwagon en masse or continue to favour their trusty credit card. Amazon Credit Card Reader is good news for consumers – not only can you use your credit card at more places than ever before, you're still protected by your credit card's zero-liability policy.