Air Canada Decides to Parts Way with Aeroplan: Here's What You Need to Know
Posted June 20, 2017
in News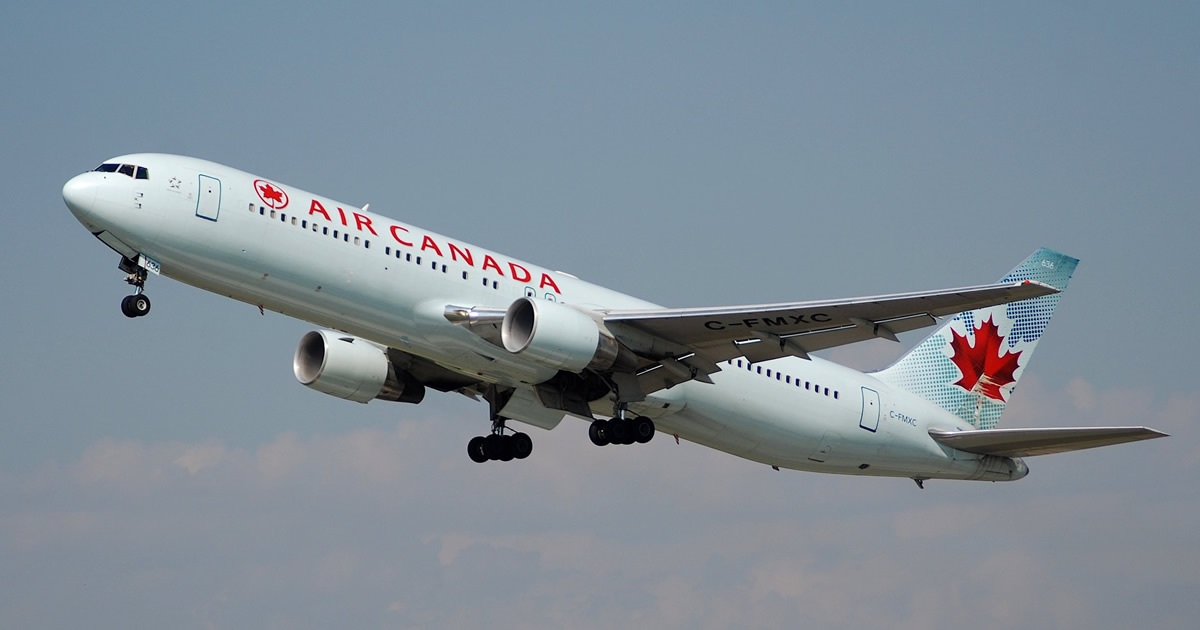 Air Canada is parting ways with longtime partner Aeroplan, come June 2020. But don't despair if you're a frequent flyer on Air Canada flights. Air Canada is launching its own loyalty rewards program to appease its loyal customers.
If you're an Aeroplan cardholder, it's time to plan ahead and make your decision about where your loyalties lie. A loyalty rewards program is only as valuable as the rewards you can redeem your points toward. Although nothing happens to your points in the immediate future, that will change after June 30, 2020, when the partnership officially ends.
There seems to be a bit of confusion about whether Aeroplan cardholders can still redeem their points for Air Canada flights after the deadline. The Air Canada websites says that Aeroplan cardholder can still redeem their points for Air Canada flights (although you won't be able to use them for reward partners, such as Lufthansa, United, and Air China). However, Aimia, the parent company of Aeroplan, says that hasn't been confirmed and they're still in talks to find new airline partners.
Why Did Air Canada End its Partnership with Aeroplan?
Although there's no way for knowing for sure, we can certainly speculate about why the partnership ended. Aeroplan started as a frequent flyer program, but has evolved into so much more. Aeroplan has been partnering with companies outside the airline industry.
Air Canada likely weighed the pros and the cons of sticking with Aeroplan and decided starting its own loyalty rewards program made the most sense. Although there's no way of knowing what Air Canada's new program will look like, expect it to focus more on travel-related rewards (flights, hotels, etc.) instead of retail spending.
What Does This Mean for Cardholders?
Even if you're not an Aeroplan cardholder, the decision of Air Canada ending its longstanding partnership with Aeroplan affects you. Lenders make money off of your spending through the interchange fees, the fees retailers are charged every time you swipe or tap your credit card.
This will likely lead to greater competition in the credit card space (and not just between Air Canada and Aeroplan). Other rewards programs, such as Air Miles and SCENE, will be looking to win over your business by stepping up their game. Expect better initial offers for new cardholders. It's a win-win situation for cardholders, which is a nice change of pace from when Air Miles unsuccessfully tried to put an expiry policy on its miles.
If you've been stockpiling a your Aeroplan points, you'll have to decide whether to hold onto them or redeem them in the near future. If you hold onto them past June 30, 2020, you run the risk of not being able to redeem them for your dream vacation. There's also the possibility that Aeroplan could devalue its points.
The Bottom Line
Although there's no immediate rush to choose sides, it's a good idea to start thinking ahead about whether you'll stick with Aeroplan or Air Canada. Few details are known about Air Canada's new reward program, so unless you have immediate travel plans, there's nothing wrong with sitting on the sidelines and waiting for the dust to settle. With increased competition in the credit card space, there's never been a better time to be a cardholder.