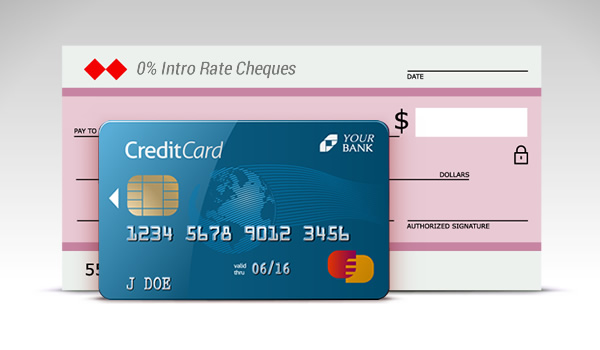 Low rate APR offers can be a huge trap, or a huge boon to you. Here's how to max the potential in those deals, without getting stuck.
Know What You're Getting
To encourage new credit card sign-ups, credit card companies often entice potential customers with low introductory rates. Sometimes referred to as "teaser-rates", these low rate offers can actually be a good deal IF you plan ahead and use them wisely. The majority of 0% or low rate introductory offers are for balance transfers. However, some cards offer the same intro rates for "access cheques". These are essentially blank cheques available for use on any purchase. You can even write in your own name and deposit them into your bank account. Sound dangerous? When using these cheques, the credit card company will usually treat them as "cash-like" transactions which start accruing interest immediately – and often at lofty rates. However with the right plan (and introductory offer), these cheques can be used effectively. Just make sure you understand the terms of the offer.