Why Canadians are Sitting on $16 Billion Worth of Reward Points
Posted June 21, 2017
in Personal Finance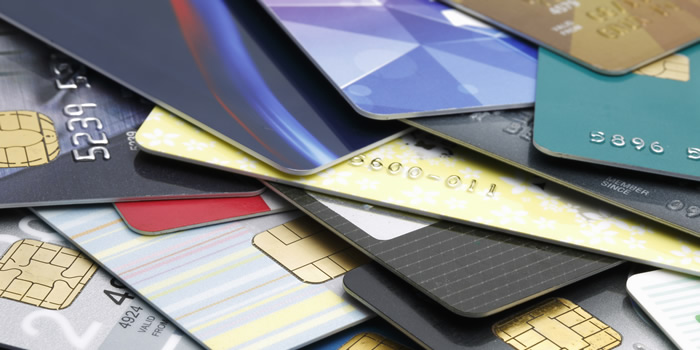 Are you carrying loyalty reward cards in your wallet that you're not fully taking advantage of? You're not the only one. Canadians are sitting on a combined $16 billion in unused reward points, finds a new report from Bond Brand Loyalty. That's an average of $629 per reward program collector.
It seems there's a lot of confusion around loyalty points. The report results back it up. Over half (55 percent) of collectors were unaware how many points they had, while 41 percent didn't know the value of those points. To top it all off, a quarter of collectors have never once redeemed their points for rewards.
A key reason for loyalty points confusion may be because we're signing up for too many reward programs. The report found that collectors sign up for an average of 12.2 programs – that's an increase of 25 percent from 2013.
Why So Many Unredeemed Reward Points?
Canadians are sitting on a goldmine of rewards points, so why aren't we redeeming them? We're constantly bombarded with loyalty reward program offers (i.e. sign up now and save 25 percent off your next purchase). We sign up without fully understanding how the programs work. We're not too keen on the program from the start, so the loyalty reward card sits at the bottom of our wallet or worse, it gets left at home.
Cardholder satisfaction isn't just about how rewarding the program is. The whole cardholder experience matters, too. Do cardholders find it rewarding to earn points and redeem rewards? Among reward programs, the report found credit cards and debit cards associated with coffee, gas stations and drugstores had the highest satisfaction among its users.
Meanwhile, the reward program "big fish" like Air Miles and Aeroplan had the lowest satisfaction levels. The report says it's more difficult for reward programs to build loyalty when several brands are involved. The negative publicity surrounding unpopular program changes, such as Air Miles attempting to introduce an expiry policy on points, sure doesn't help. Once there's a "breach of trust," it's hard to win back the loyalty of cardholders.
Keep It Simple
When it comes to reward programs, cardholders prefer simple. That's why reward programs like McDonald's McCafe and Loblaw's PC Plus are so popular. You don't need to jump through hoops to earn rewards. You earn free coffee and groceries just by making your regular purchases. It doesn't get any easier than that.
Although you may be stockpiling reward points for a dream vacation, sitting on them can be risky. There's nothing stopping the rewards program from instituting an expiry policy or worse, devaluing your points. The reward you're saving for could even disappear. That's why it often makes sense to cash in your reward points sooner rather than later.
The Bottom Line
Before signing up for a loyalty rewards program, take a moment to think. If you're unsure and you already have 10 loyalty rewards cards sitting in your wallet, you're probably better off without it. Make sure you're earning rewards you'll actually use and are also easy to redeem. The last thing you want is a loyalty card that's unrewarding.