The Top Tips for Canada Day Shopping
Posted July 1, 2014
in Shopping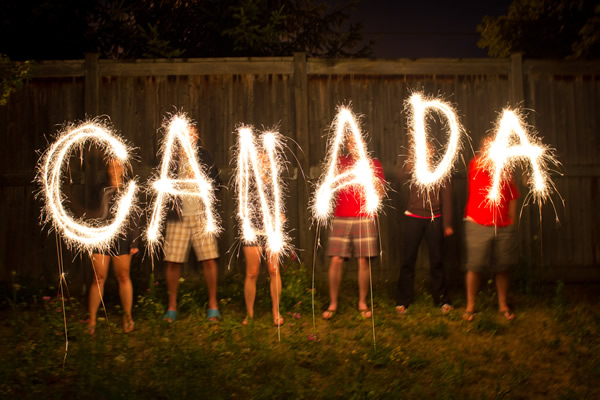 While Boxing Day – and more recently Black Friday – may be the biggest shopping days of the year, there are plenty of deals to be had on Canada Day. Although Canada Day is a statutory holiday, you can still score a deal. Similar to how Boxing Day has become "Boxing Week" over the years, many retailers are using Canada Day as a weeklong sales extravaganza to spread their best summertime savings. While you may be tempted to max out your credit card, it's still important to spend responsibly and within your means. Here are our best tips for shopping on Canada Day.
Know Where to Find the Best Deals
Some retailers may be closed on Canada Day, but there are still plenty of deals to be had – you just need to know where to find them. You can get some great deals in the comfort of your own home with a few simple clicks of the mouse – many retailers offer their best prices of the summertime online. For example, many airlines offer their cheapest flights of the online – if you're dying to fly to Florida, now could be the ideal time to book your flight. Not only could you end up with a great deal, many retailers celebrate Canada Day by waiving the shipping and handling charges.
Some retailers are open even on Canada Day. Tourist attractions like the Toronto Eaton Centre open their doors on holidays (although for limited hours). If you don't mind braving the mall on your day off, you can find plenty of deals. Some items like clothing are best to purchase in person (rather than online); as you can try them on to make sure they fit.
Set a Budget
Although a brand-new laptop may be 30 per cent off, it's still 70 per cent on. Before you go shopping it's important to set a budget – this will help avoid your spending from getting out of control. It's important to prioritize purchases – although you may need a new TV set and a sofa, you don't have to buy them in one fell swoop. If both aren't in the budget, decide which one is more important. You can always purchase the TV set now and the sofa later – they'll always be another sale. Remember the number one rule of spending responsibly: only purchase what you can afford to pay for in full once your credit card statement comes due.
If you're concerned your spending will get out of control, bring a low limit credit card – or better yet, leave your credit card at home and use your debit card or cash instead. That will help you spend within your means, and to avoid going overboard.
Do Your Homework
Before heading to your favourite retailers, you should take the time to do your homework by reviewing advertisement flyers and store websites. Although a Canada Day sale may seem enticing, there may be better deals on bigger shopping days like Boxing Day and Black Friday. It's important to make sure you're truly receiving a good deal – if you're buying a product like sandals in season, you may be able to save some money by waiting until autumn when retailers make down their summer wear. Retailers may use Canada Day as an excuse to unload their less desirable merchandise – make sure you're picking up a decent product and not something on clearance.
The Bottom Line
Although Canada Day can be a great time to score the best deals of the summer, if you're not careful you can overspend and end up with a credit card bill you'll be paying off until Boxing Day. It's important to create a budget and stick to it. If a new TV set isn't in the budget, you can always wait until Black Friday or Boxing Day when there are still plenty of deals to be had.