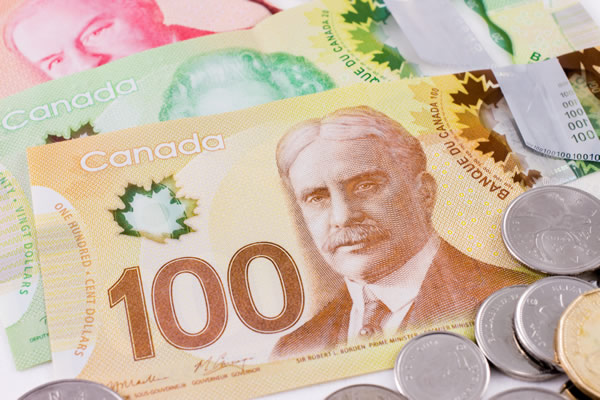 With the loonie falling below 90 cents, cross border shopping is a lot less attractive. But a higher Canadian dollar isn't bad news for everyone; the long-ailing manufacturing sector is one of the main benefactors. Let's take a closer look at the situation and some of the advantages and disadvantages of a weaker Canadian dollar.
Why is the Loonie Falling?
The Canadian Dollar is often referred to as a 'Commodity Currency' due to Canada's large deposits of natural resources. These resources – largely oil – are mined and exported from Canada with the U.S. a major importer. The price of oil has declined recently, and as it falls the loonie generally gets weaker. As the economics of natural resources change, it makes sense that the currencies of commodity based countries fluctuate.
Recent economic data has also sent the loonie lower. Canadian Gross Domestic Product came up short of consensus estimates, missing by 0.3%. The headline number was 2.5% (2.8% expected) and well short of last months reading of +3.1%.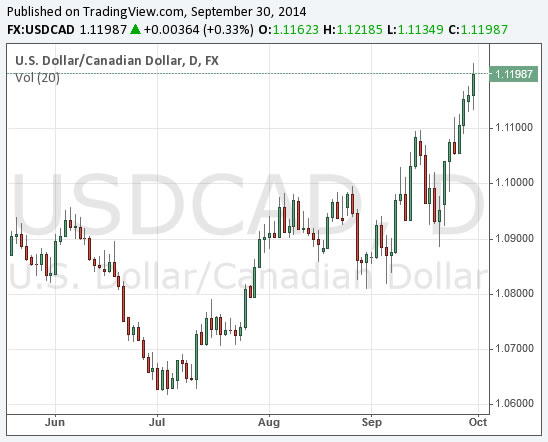 The Pros and Cons of a Lower Loonie
The Canadian dollar has once again tumbled below 90 cents, after falling below the threshold earlier this year. The biggest winner of a lower loonie is manufacturing. A lower dollar means it's now more advantageous for U.S. businesses to set up shop north of the border. This could help boost Ontario's economy, which relies heavily on manufacturing. Exporters come out ahead as well.
Those who frequently partake in cross-border shopping will be the biggest losers. A lower Canadian dollar means it will be more costly to go on a weekend shopping trip stateside.
Not only are prices higher across the border, they're higher up north. Retailers who import goods from the U.S. will have to pay more. The prices at everywhere from your local supermarket to big box retailers like Costco could be impacted.
With winter only a couple months away, if you're planning a trip to a sunny locale like Florida, it's going to cost you more. Many travel agencies have already upped their prices in response to the lower loonie. If you're planning a winter getaway, it's probably a good idea to book sooner rather than later before prices go up even more.
The Bottom Line
While a lower Canadian dollar makes cross-border shopping less attractive, there are plenty of other benefits, including a much-needed boost to the manufacturing industry. Those on the border may choose to shop at home or deal with the new reality of a lower Canadian dollar. No one knows when the currency will change course, but it makes sense to pay attention to the value of the money in your accounts.