Lower Credit Card Transaction Fees Could Lead to Lower Rewards
Posted September 18, 2014
in Business, News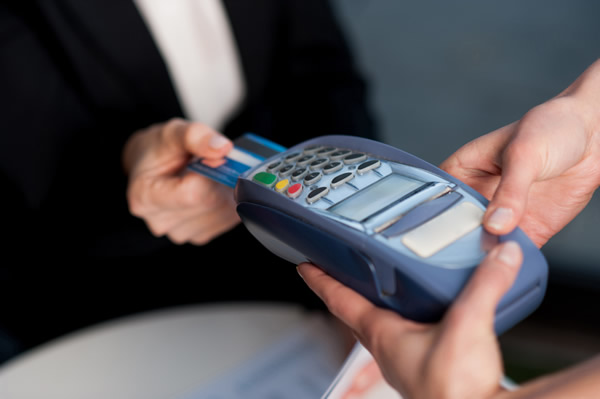 Small businesses are faced with a difficult and costly decision when it comes to credit cards: offer credit cards as a method of payment and eat the costly transaction fees that come up with, or only offer debit and cash and risk losing customers. It's a lose-lose situation for small businesses. After another month of dismal job numbers, it's small businesses that are the lifeblood of our economy.
The government's announcement that it's asking payment processors like MasterCard and Visa to voluntarily reduce transaction fees by 10 per cent was met with much fanfare from smaller retailers. While it's good news for retailers, it may not be such good news for cardholders who could see the rewards on their favourite credit card cut to offset lower profits for credit card issuers.
Lower Transaction Fees on the Way?
With a federal election looming in 2015, the Conservative government is following through on a budget promise to encourage lower transaction fees for retailers.
"We've said in last year's budget that the government will work with stake holders to promote fair and transparent practices and to help lower credit card acceptance fees for merchants and also to encourage merchants to reduce prices for consumers," said Finance Minister Joe Oliver. "We would like to see this proceed on a voluntary basis at this point … We're looking at months, not years, obviously."
You may be surprised to learn credit card issuers make most of their profit through interchange fees, not interest charges from outstanding balances. Issuers could take a big hit to their bottom line if they follow through on lower transaction fees.
The Consequences for Cardholders of Lower Transaction Fees
The government's request for lower transaction fees could lead to unintended consequences for cardholders. Credit card issuers have a number of options at their disposal to offset lower transaction fees.
One option would be to lower rewards, such as cash-back, reward points, and travel reward points earned by cardholders as a way to offset lower interchange fees. This would allow issuers to maintain their existing spread. However, this strategy is risky for issuers. Transaction volume could decline and lead to lower profits for issuers if cardholders shift to purchases to debit.
Another option to generate revenue would be for issuers to lower credit standards. Some of the big banks have already started to do this: CIBC has started to offer small-balance credit cards to new Canadians. However, this could spook investors, especially if the big banks start offering traditional credit cards to consumers with less-than-stellar credit scores.
A third options would be for issuers to reduce their operating costs and advertising dollars. Although this would ensure rewards points remain intact, it would be more challenging for issuers to attract new cardholders.
While we've seen a lot of growth in premium credit cards that offer rewards as high as 3.5 per cent of certain purchases, we could see some of those more lucrative cards disappear.
"The tools that you have are to reduce benefits to consumers, to remove cards from the marketplace because they're no longer profitable," said Royal Bank CEO David McKay. "Every bank is going to have a lot of unhappy customers."
Consumers Paying for Higher Rewards
They say there's no such thing as a free lunch – this especially holds true for credit card rewards. Retailers pay interchange fees between 1.5 per cent and 4 per cent of purchases, according to the government. These fees are passed along to consumers through higher retail prices. In fact, it could be argued that consumers who pay in cash are subsidizing those that pay by debit and credit.
The Bottom Line
Credit card issuers need to think long and hard about how they will offset lower transaction fee revenues, especially when it comes to alienating consumers by lowering rewards.
"Credit card purchase volumes have been growing, so banks need to be careful when potentially adjusting card rewards/benefits," said Canaccord Genuity analyst Gabriel Dechaine. "If consumers perceive there is reduced value in using their credit cards to make purchases (i.e., if rewards are lowered), they may shift back to debit transaction, which would likely reverse some of the growth in credit transaction volumes seen in recent years."