Is the New Apple Credit Card a Game Changer?
Posted April 2, 2019
in News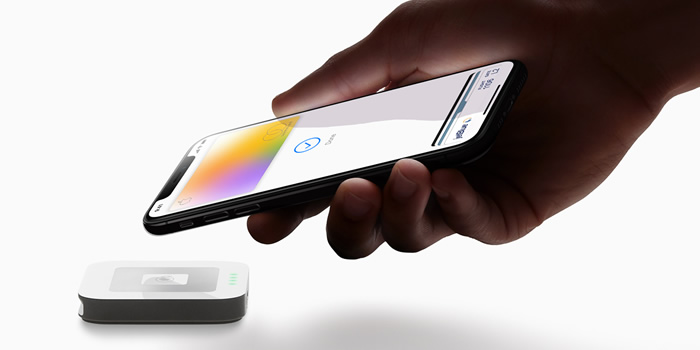 From the iMac to the iPod to the iPhone, Apple has a reputation for mic drop moments. At its latest product launch on March 25th, Apple announced Apple Card – a Mastercard credit card backed by Goldman Sachs. Does this have the potential to shake up the credit card industry the way Airbnb shook up the hotel industry?
The Apple Card Cool Factor
The new Apple Card has some pretty cool features and pushes the envelope in terms of bringing the digital wallet forward.
Everything happens on the iPhone with Apple Card. You can apply for the card, pay for goods and service and view your bill, all from the comfort of your smartphone. And starting this summer, the Apple Card will be accepted anywhere Apple Pay is accepted. It comes with a gorgeous physical card made of titanium, but don't let that fool you. This is Apple's way of moving Apple Pay to the masses.
The Apple Card sets itself apart from traditional credit cards in several ways. Unlike traditional credit cards, it doesn't have late fees, annual fees or foreign exchange fees.
This last point is a big one. Most credit cards in Canada charge 2.5% in foreign exchange fees, but not Apple. If you're looking for a no fee foreign exchange credit card there are slim pickings. The fact that Apple doesn't charge for foreign exchange fees has the potential to be a real game changer. It certainly comes in handy if you do a lot of international travel or make a lot of purchases abroad.
Since you're making all the purchases from your smartphone, you'll have a ton of data at your fingers. With the Apple Card, you can track your purchases, check your balances and see when your credit card bill is due straight from the app. You'll see where and when you spent your money. Brilliant!
Apple has promised the Apple Card will come with a "low interest rate," although it's being tightlipped about what the actual interest rate will be. In terms of rewards, the U.S. version of the card offers 3% cash back on Apple purchase and 2% cash back on everything else. Not bad. A huge bonus is earning the cash back rewards daily. No more waiting for the end of the month (or year) to get your rewards.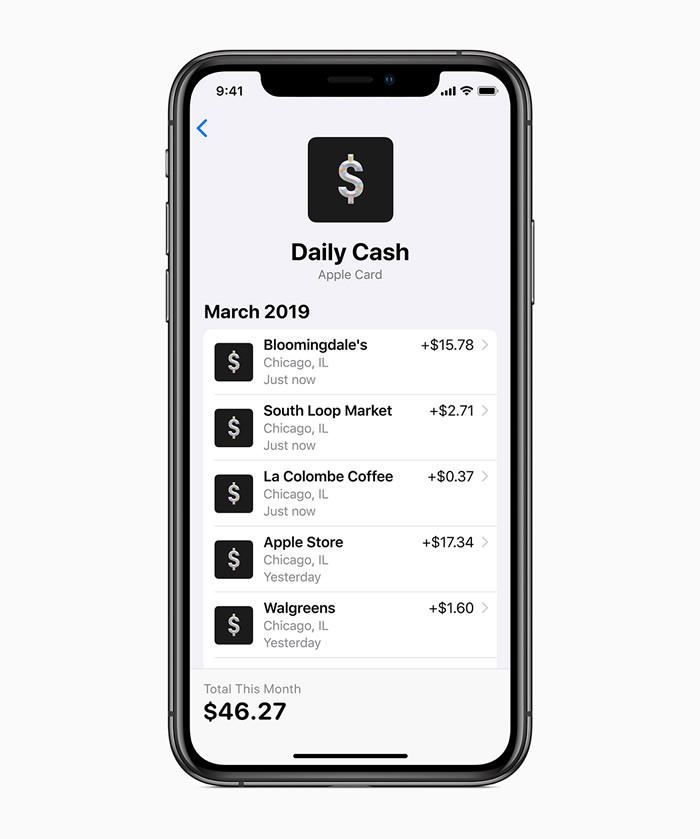 One of the drawbacks of a cashless society is that it makes it tougher to control your spending. Apple is looking to turn that negative into a positive be using AI to coach Apple Card users and help them learn about financing. It could be a great introductory tool for young adults getting their first credit card, as it will encourage them to use it responsibly.
The Apple Card does have some limitations though. It will only be available in the U.S. market initially, so its growth could be limited. Likewise, it will only be available for those with iPhones (that shouldn't come as a big surprise).
The Bottom Line
If you're in the U.S. and you have an iPhone, signing up for the Apple Card is a no brainer. For everyone else, you'll just have to wait patiently for the Apple Card to come north of the border. Even if you don't have an iPhone though, this certainly encourages other credit card companies to up their game or else the Apple Card has the potential to grab a big piece of their market share.