Despite a Weak Economy, Household Debt Keeps Rising
Posted January 4, 2016
- updated April 27, 2016
in Debt, Statistics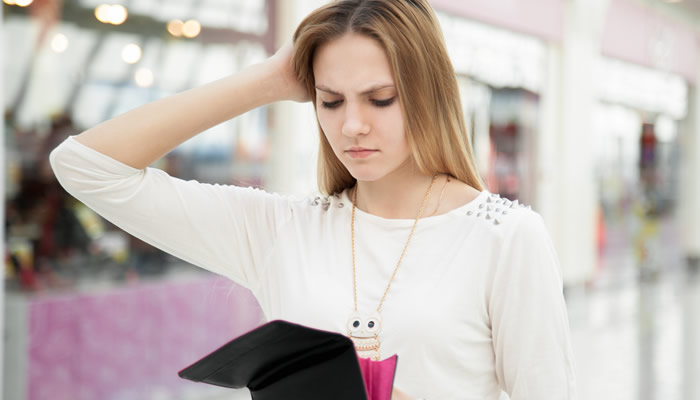 Maclean's Magazine recently wrote an eye-opening article about how much Canadians love their credit cards. Canadians like to take pride in the fact that we escaped the financial crisis in 2008 relatively unscathed compared to our neighbours to the south. While that may be true, the Canadian and U.S. economies appear to be heading in opposite directions.
While the U.S. is raising interest rates, Canada cut interest rates twice in 2015. Canadians have become accustomed to low interest rates and are taking advantage by borrowing like never before. With interest rates showing no signs of going up, household debt keeps hitting record highs. Canadians owed a record $1.64 of debt for every dollar of disposable income in the third quarter, according to StatsCan.
Canadians are among the world's biggest credit card users. The facts don't lie: credit cards account for over 40 percent of the value of our purchases, according to a 2014 Bank of Canada study. That's higher than Americans. That trend doesn't look to be reversing anytime soon. Another Bank of Canada study found an 11 per cent increase in the volume of credit card transactions in the last five years. As the banks and credit card companies make it easier to pay by swiping and tapping, the more Canadians are willing to spend.
You'd think with the Canadian economy still dealing with the aftermath of low oil prices, Canadians would have tightened their purse strings this holiday season. Unfortunately, this looks to be the opposite of what happened. Average credit card balances are at a two-year high at $3,745 heading into the holidays, according to TransUnion. TransUnion blames the uptick of credit card balances in layoffs in the oil fields, resulting in Canadians using their credit cards more often.
If there's a silver lining to this story, it's that despite our love affair with plastic, we continue to make our monthly payments. Over half (55 percent) of Canadians use their credit cards prudently, paying off their balance in full each month, up from 48 percent in the early 2000's. While credit card spending is a third higher in the last decade and a half, average outstanding balances actually went down in the same timeframe.
3 Tips for Using Your Credit Card Responsibly
The holiday season has come and gone, but it's never too late to review these three tips for using your credit card responsibly.
1. Live Within Your Means: Before you swipe your credit card, ask yourself if you can pay off your balance in full at the end of the month. If the answer is no, you're living beyond your means and setting yourself up for a rude awakening when your credit card statement arrives.
2. Avoid Your Triggers: If you find you always end up coming out of the mall with more than you bargained for, try to avoid the mall unless you need to make a purchase.
3. Cooling-Off Period: Before you make a major purchase, take some time to think it over. Retailers would love it if you took out your credit card and bought right then and there. Take some time to think it over at home before charging it on your credit card.