Credit Card RSVP: Shop Around for the Best Deal
Posted November 28, 2016
- updated February 17, 2017
in Credit Card Tips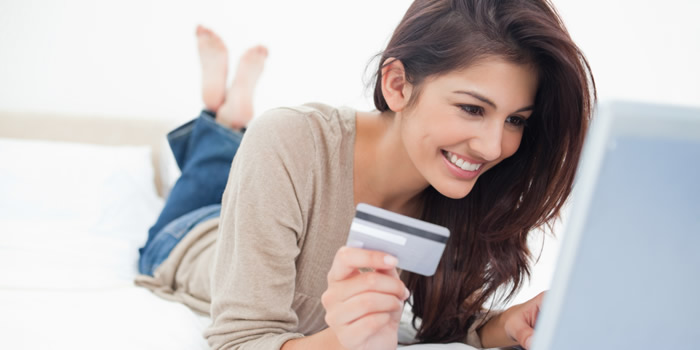 While many of us take the time to shop around for the things we buy, not enough of us shop for the ideal credit card. The first credit card you come across may be the best one for your financial situation, but that's often not the case. Here are four things to consider when shopping around for the best credit card.
Credit Card RSVP – Getting offers in the mail
Often times, the envelope you get for credit card offers says RSVP for "pre-approved" or "pre-qualified" credit cards. While banks send out mailers to people they "think" fit their approval criteria, that isn't always the case. Usually those offers use the pre-qualified language as just another way to entice you into applying for credit you may not even need (not to mention junk mail is annoying and bad for the environment). Take the time to review these offers to see if they're really worth signing up for.
Banks push credit card offers to customers
It makes sense for banks to market to their existing customers. They already know a lot about the customer's deposits and withdrawals, so the bank can generally get a good picture of how that person might use credit. However, many experts don't recommend getting a credit card at the same bank where you have a chequing account. The main reason? Banks have what's known as a right to "set off". This means if you have money in an account with a bank, but owe money on another account, such as a credit card, the bank can wipe out your bank account to pay the debt! (Good for the bank, not so good for you.)
Get the right card for your situation
Getting a credit card is an important financial decision not to be taking lightly. Choose a credit card with the features that matter most to you and your personal financial situation. For example, select a credit card with low rates if you're carrying a balance or rewards if you regularly pay it off. Also look for sign-up bonuses and rewards you'll value and use.
Shop online to compare the best offers
Don't just sign up for the first credit card offer you get in the mail or the first credit card kiosk you come across at the mall. People shop around for the best deals on mobile phones, so why don't we shop around for the best credit card offers? By comparing offers, you can find the credit card that best suits your needs. For example, if you don't enjoy travelling, you're probably better offer with a simple cash-back or reward points credit card. But if you have the travel bug, a travel rewards credit card may make sense.
Shopping around for a credit card doesn't have to be difficult or time-consuming. With our new credit card compare feature on our website, finding the best credit card has never been easier. Think of it as online dating, but instead of being matched with your soul mate, you're matched with the perfect credit card. It doesn't get any easier than that!
The Bottom Line
There's no one-size fits all credit card. By taking the time to shop around you're more likely to find the credit card that's right for you. Don't just creditRSVP for the first offer you get. Be a smart consumer and determine whether a credit card and you are really a match made in heaven or if you'd be better shopping around for a card that better suits your needs.