Canadians Taking Advantage of Low Interest Rates to Pay Down Debt
Posted November 25, 2015
in Debt, News, Statistics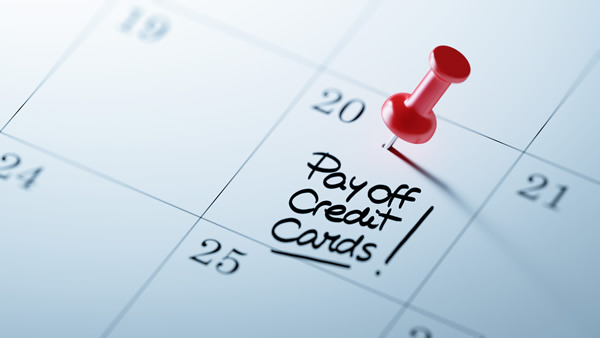 Canadians are doing a better job of paying down debt, finds a new report from TransUnion. This shouldn't come as any surprise. The low interested rate environment is making it easier for Canadians to repay debt on time. The delinquency rates (accounts 90 days or more overdue) have never been lower, sitting at 2.60 percent in the third quarter, down from 2.75 percent last year and a 5.5 percent improvement from the 2.75 delinquency rate in the third quarter of 2014. Delinquency rates have been between 2.58 and 2.66 percent over the last three quarters.
When we examine the statistics more closely, we see the decline in delinquency rates for installment loans and lines of credit helped bring down the overall delinquency numbers. The delinquency rates for installment loan fell 11 percent to 3.11 percent in the third quarter of 2015, down from 3.49 percent in the third quarter of 2014. Meanwhile, the delinquency rates for lines of credit fell 10 percent to 0.71 percent in the third quarter of 2015, down from 0.79 percent in the third quarter of 2014.
"Line of credit delinquency rates are now at the lowest levels we've seen since we began monitoring these statistics," said Jason Wang, director of research and industry analysis in Canada at TransUnion. "The recent interest rate cuts have helped consumers manage their payments, but we advise consumers to always remember to spend within their means, regardless of whether interest rates are low or high."
Credit Card Debt Up
While consumers are getting better at paying down debt, there were still a couple areas of concern. Consumers are loading up on auto loans and credit card debt. The average auto loan sat at $19,649, up 2.87 percent compared to last year, while average credit card debt sat at $3,745, up 3.04 percent.
"The auto sector continues to thrive, thanks in part to lower oil prices, so balance increases are expected in this industry," said Wang. "Credit card debt has risen to a two-year high. With the holiday shopping season around the corner, we are going to keep a close eye on how Q4 spending affects debt levels on credit cards."
The average debt for households fell slightly to $21,247 from $21,379 last year. When we take a closer look at the report, we see some interesting trends. The study shows differences in how various generations are using credit cards. Gen X'ers have the highest average credit card balances ($4,976) and default rates (2.88 percent). However, Millennials have the second highest default rate (2.76 percent), but at less than half of Gen X's credit card debt load ($2,394). This stat certainly indicates Millennials are living beyond their means, and getting into debt problems earlier even at lower overall debt levels.
The Bottom Line
Although interest rate may be low on most consumer debt, it's still very costly to carry balances on credit cards. Millennials need to do a better job of budgeting and living within their means. If you'd like to own a home, getting your debt situation under control and boosting your credit score are vital.