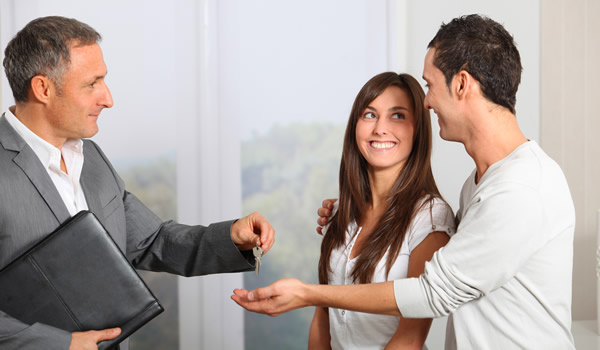 With home prices heading into the stratosphere, Canadians keep piling on debt at a record pace. Household debt increased by 5 percent in the last year to a whopping $1.88 trilling, says RBC in its latest credit report. Most of that was from mortgage debt, which increased by 5.9 percent to $74.7 billion in the last 12 months.
It shouldn't come as a surprise where the new household debt is coming from. The average price of a home in Canada is up an average of 6.1 percent in the last year. (This is slightly higher than the 5.9 percent increase we saw in mortgage debt over the same period.)
With the Bank of Canada already cutting the overnight lending rate twice this year leading to even lower mortgage rates, home sales keep going up.
The Toronto real estate market had a banner month in October. The average price of a home is $1.071 million, up 12.5 percent year-over-year. Condo prices are also up, selling for $406,972, an increase of 4.2 percent year-over-year. The cities surrounding Toronto are seeing even strong price appreciation. York and Durham have seen price appreciation between 12 and 15 percent in the last year. In fact, in the last half decades, home prices in Toronto are up an astonishing 42 percent.
If you think that's impressive, it's nothing compared to the smoking hot Vancouver real estate market. Home sales are up 19.3 percent year-over-year, while the average price of a detached home goes for $1.197 million, an increase of 20.1 percent. Meanwhile, apartments are up 11.4 percent, selling for an average of $425,800.
With household debt levels rising and a further cut in the overnight lending rate unlikely, speculation is running rampant that we're heading towards a housing market slowdown.
"With 70 per cent of Canadian households already owning their own homes and housing affordability declining with the bottoming in mortgage rates and the rise in house prices, lending activity will inevitably slow," said Dominion Lending Centres chief economist Sherry Cooper.
Although the housing market may have reached a peak, Cooper says she expects the slowdown in the housing market to be "gradual and measured." She doesn't anticipate a major housing correction anytime soon.
Mortgage Fraud on the Rise
Some of those in the real estate market are worried the rapid increase in home prices is leading to a higher number of mortgage fraud. Mortgage fraud once again came to the forefront when Home Capital said up to 10 percent of the mortgages it originated were by mortgage brokers who may have committed fraud.
However, some experts in the housing market have a glass half full perspective. Jason Mercer of the Toronto Real Estate Board believe new home demand is strong enough to avoid a housing market slowdown.
"Even if we do see a greater supply of low-rise listings in the marketplace over the next year, market conditions will remain tight enough to see continued price growth well-above the rate of inflation," said Mercer.
The Bottom Line
It's important to be prepared if higher interest rates arrive. If you're in an adjustable rate loan, make sure you can handle higher mortgage payments from a three percent increase in your mortgage rate. If you have a loan with a rate higher than today's low rates, you might shop around for a loan refinance to see if you can lock in a low rate before rates start to uptick.